The Bold and the Beautiful Spoilers: Liam's Ultimatum Backfires – Was He Wrong?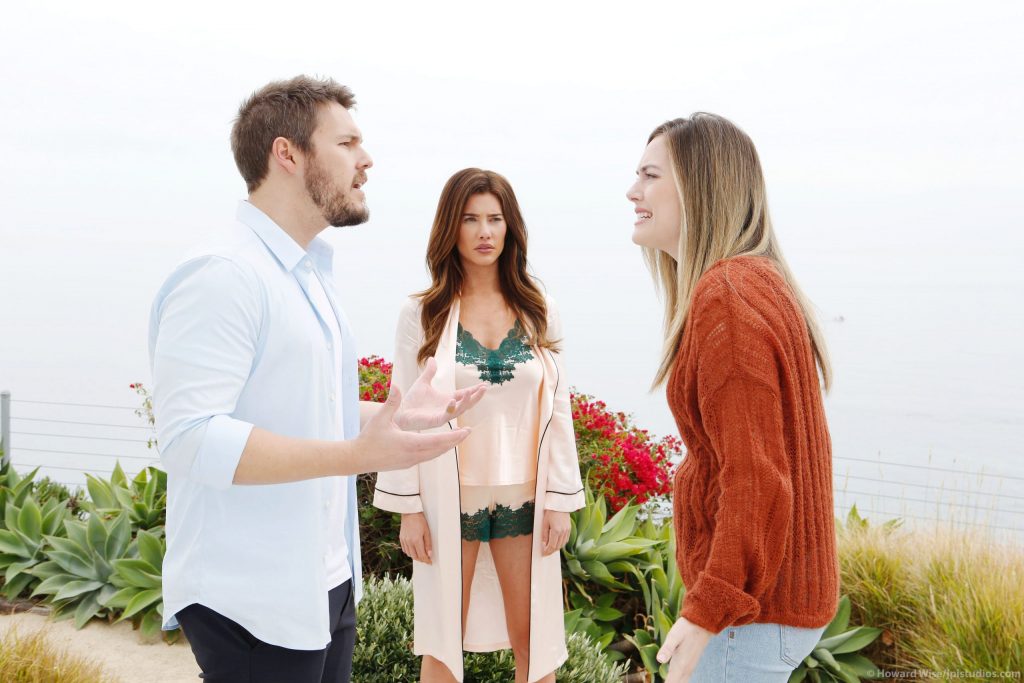 The Bold and the Beautiful spoilers reveal that Lope fans are torn in two directions once again, as is par for the perpetually triangular course of love that exists between these two star-crossed lovebirds. Which way to go, which way to turn, which partner to pick? For fans, the ongoing drama has been maddeningly drawn out with no end in sight. Thankfully, Liam (Scott Clifton) has laid down the law, possibly putting an end to this ongoing turbulence.
The Bold and the Beautiful spoilers – Liam's ultimatum was right
There's a lot riding on how the Liam, Hope (Annika Noelle) and Thomas (Matthew Atkinson) affair resolves. For some fans, Liam was spot on and mercifully humane when he told his lady love to choose him or father-son duo Douglas (Henry Joseph Samiri) and Thomas. After all, how can Hope be in two places at once?
So far parallel universes are fanciful thinking, so her quest to be a co-parent to Douglas with Thomas and maintain a relationship with Liam and their baby, Beth, is outlandish. Noble maybe, but far out and outlandish by most sane standards.
The look on poor Hope's face as she tried to absorb her dilemma said it all: do I choose vanilla or rocky road? White Knight Liam or bad boy Thomas?
The Bold and the Beautiful spoilers – Liam's ultimatum was wrong
But there's more on the line than just Lope's happiness. There is adorable Douglas' welfare to consider. Whether he likes it or not, Hope has legally bound herself to the boy. To break her contract would be to break his heart. Seen in this way, what in the world is brash Liam thinking? Does he not recognize that pushing Hope to marry him and forsake the Forrester boys would be damaging in the long run and the short run?
The Bold and the Beautiful Spoilers Thursday, January 9: Brooke Asks Ridge To Come Home – Hope's Shocked By Steffy & Liam's Kiss https://t.co/uLRsZ6z2AI pic.twitter.com/kqcxY1RbNq

— SOS/CTS/HH (@SoapOperaSpy) January 9, 2020
The Bold and the Beautiful spoilers – Thomas will get revenge on Liam?
For if Liam has his way, Thomas will surely strike back in a myriad of destructive ways. He will no doubt double down on winning back Hope, possibly eliminating his rival once and for all. In the past he spiked Liam's drink to get him temporarily out of the way, and this time around a livid Thomas may cross the line if he's kept from Hope.
On the one hand Liam has a valid point—Hope can't clone herself and be all things to all people. But his plan could backfire on him because he seems to have forgotten one major point: the ferocity of a mama bear when her cubs are endangered!
By telling Hope to cast aside Douglas he may have gone too far. How will Hope respond? Stay tuned and find out!
This site is a leading source for everything linked to 'The Bold and the Beautiful'.