Royal Family News: Princess Anne Cried When Her Bodyguard Lover Was Reassigned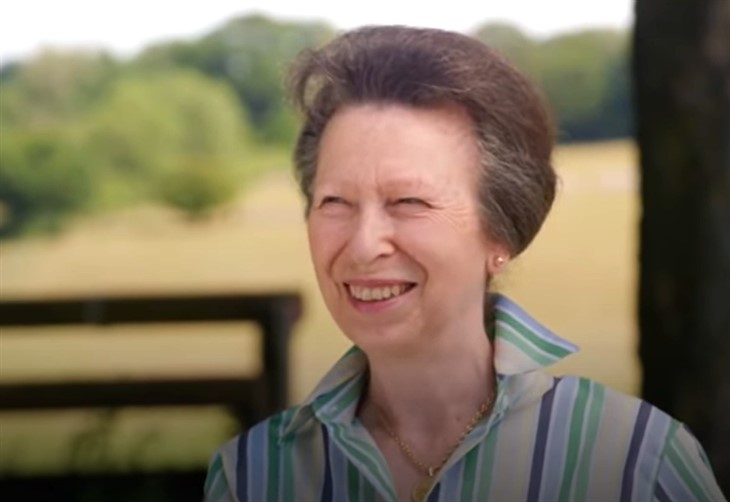 British royal family news reveals that Netflix's The Crown has reportedly been giving the United Kingdom's royal family heartburn over its depiction of them. They are said to privately be crying foul on the series, claiming outright fabrication of many of the plots. In response, the Mail has tracked down Princess Anne's former bodyguard in a bid to get to the heart of the juicy details that he and his subject had an affair with.
Peter Cross Was Depicted In The Crown As Having An Affair With Princess Anne
This week actress Olivia Colman, playing Queen Elizabeth in The Crown, told Anne she heard, "rumors about a Sergeant Cross and the two of you being intimate."
Then, hearing that Cross is to be, "transferred back to desk duties in Croydon," a tearful Anne, played by Erin Doherty, cried, "Don't do that to me. You can't. He's the one thing that makes me happy."
The Mail claims that the former partner of 72-year-old Cross, Gillian Nicholls, confirmed that he and Anne continued to carry on after his dismissal. And she claimed that several times in the early 1980s, she took the Princess's secretive phone calls to Cross at the office where they both worked.
"His affair with her always overshadowed our relationship," she said. "It always felt like she was there in the background." The affair ended when the former policeman sold his story to the media in 1985.
Princess Anne Had A Secret Affair With Her Bodyguard?
The affair can be traced back to 1979 when Scotland Yard assigned Sergeant Peter Cross to the royal protection squad, and he began guarding Anne that fall. At the time she had been married to Captain Mark Phillips for six years and their son, Peter, was two. He and the Princess were often seen laughing, and they started having deep talks plus drinking coffee together into the early morning hours.
Here is Cross's own account of their relationship: "It was very affectionate. We got on fantastically, basically because we're both straight-talking people who like to be down to earth. I had to be with her. I was her bodyguard. Naturally, we talked a lot."
He went on: "She was just like any other woman in that situation — very lonely and isolated. We became very close because I think the Princess appreciated my point of view on life. I was always very down to earth and plain-speaking with her."
The Mail Tracked Down Princess Anne's Old Bodyguard And His Former Partner
In a previous interview, Cross revealed the moment they first kissed occurred when Anne's husband was away: "'My right hand was kind of dangling over the arm of the chair. Suddenly, she turned and looked at me. At the same time, our hands brushed, then clasped together. For a few seconds, we remained like that — like two statues, looking directly into each other's eyes, our hands locked together. Then, suddenly, we kissed."
According to Cross, he came, "so close to love," despite also being married. Apparently The Crown got this plot right.
Be sure to catch up on everything happening with the royal family. Come back here often for royal family spoilers, news, and updates.