General Hospital Spoilers: Will Ava And Julian Have Brad Silenced Forever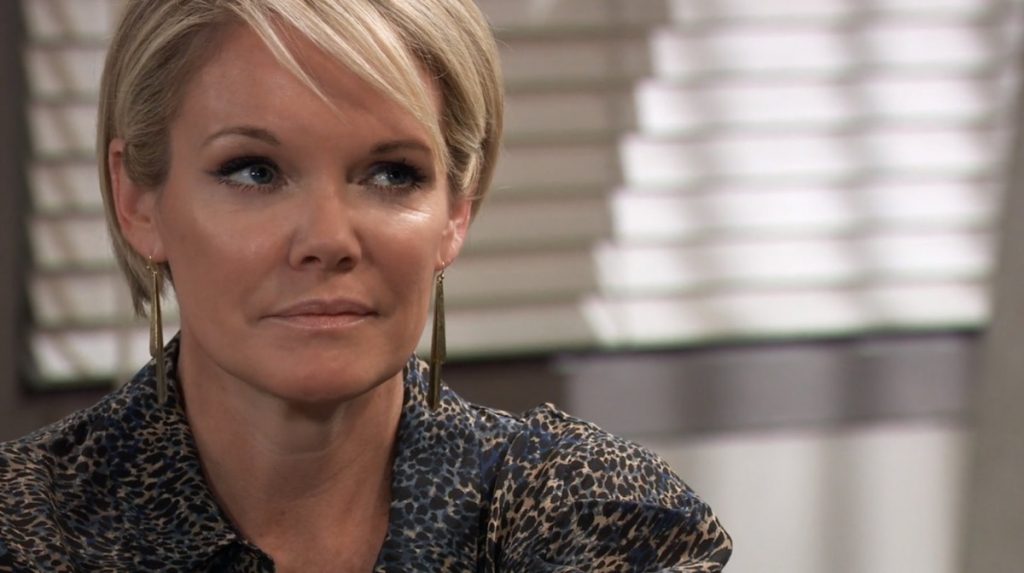 General Hospital (GH) spoilers tease Ava Jerome (Maura West) was shocked to hear the details of the baby swap and her brother Julian Jerome's (William DeVry) involvement. For now, Brad Cooper (Perry Shen) has kept silent about the fact that Julian knew about the switch a few days after it was done. But Julian is concerned, rightfully so, that Brad will spill his guts.
GH Spoilers: Brad Cooper Is Known For Passing The Buck
Brad isn't one to want to take the blame for anything and Julian knows that. In fact, Julian has been concerned all along about Brad's big mouth. He's made several moves against Brad in the past. In fact, last Thanksgiving he tampered with the brakes of Brad's car but Lucas Jones (Ryan Carnes), Julian's son, was behind the when instead and was in a coma for several months.
Brad is now finally in jail and hasn't yet incriminated Julian. Ava suggested that they get to Brad before he can talk. But will they put a hit on Julian's son=in-law? But they should be careful, because if anything happens to Brad, people will suspect it was to silence him. But perhaps they could frame the other person whose role in the baby swap has yet to be revealed. And this person would have a very large stake in keeping their knowledge of the baby swap a secret. Julian and Ava might have a perfect fall guy if they need to point the finger elsewhere.
General Hospital Spoilers: Brad Cooper Is Now In Jail
Leisl O'Brecht (Kathleen Gati) delivered Nelle Benson's (Chloe Lanier) baby and knew that Nelle gave birth to healthy baby boy. Over the past year and a half, Dr. O has blackmailed Brad several times threatening to reveal the baby swap. But she certainly wouldn't want anyone to know that she has known all along that Michael Corinthos' (Chad Duell) son has been alive all alone. Ava and Jerome could set up a hit on Brad and blame Leisl for the crime.
General Hospital Spoilers: Josslyn Receives Shocking Informationhttps://t.co/bv6zoocdem

— SOS/CTS/HH (@SoapOperaSpy) February 25, 2020
Will Julian and Ava put a hit out on Brad? Will is succeed? And could they frame Dr. O for the crime? Anything can happen, so stay tuned to General Hospital airing weekdays on ABC. And don't forget to check back here regularly for all your General Hospital news, information and spoilers!