General Hospital Spoilers: Scarlett Fernandez Hitting Back At Her Critics – Says She's Nothing Like Charlotte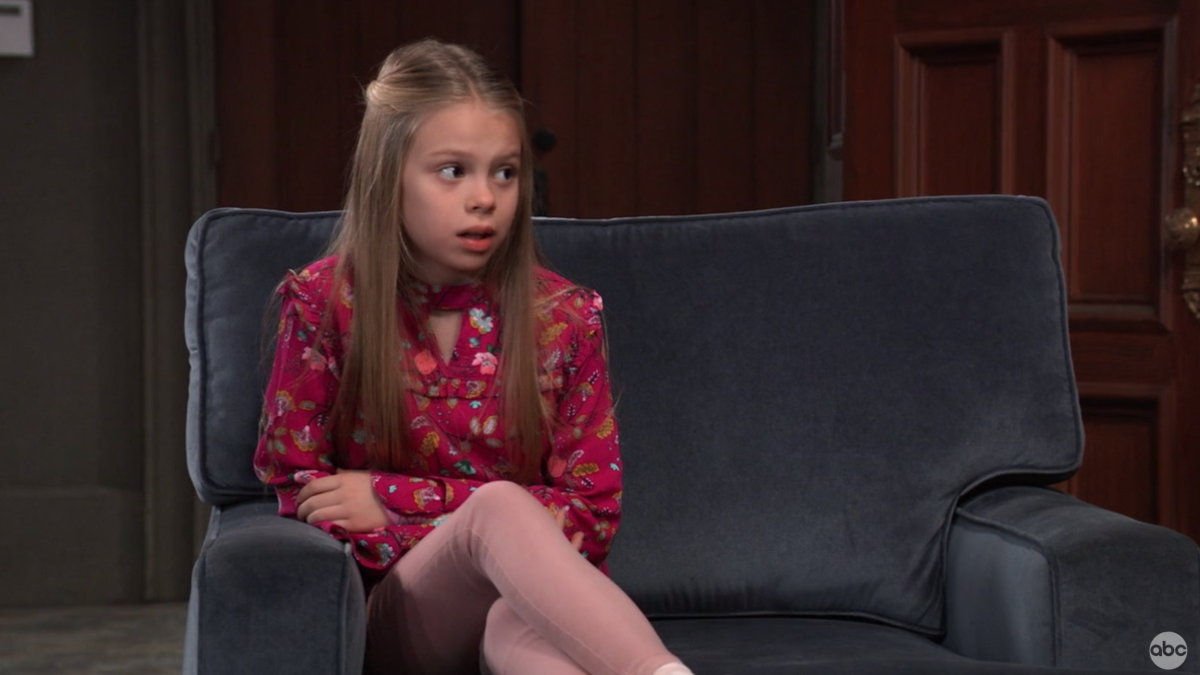 It's a very sad case when actors and actresses have to face the harsh words and reactions of fans who are not able to or not willing to tell the difference between the characters they play and who they are as an individual. Often times, because of the onscreen stories, actors would face backlash from fans on social media and this was the case for a young General Hospital actress. We speak of none other than Scarlett Fernandez who plays the role of Charlotte Cassadine.
In her recent story, Charlotte may have evolved into a troublesome child. The story showcases her adapting to some evil ways but Fernandez who plays the role is nothing like the character. In fact, she is a sweet adorable little on in real-life just playing the role she was given. She is just going according to the script and nothing more.
General Hospital Spoilers: Scarlett Fernandez Hitting Back At Her Critics – Says She's Nothing Like Charlotte
General Hospital Spoilers: Dev Suspicious Of Brando – Does Not Trust Him Feels He Has An Agenda https://t.co/xihUVqMhER pic.twitter.com/PKl655dF5v

— SOS/CTS/HH (@SoapOperaSpy) April 21, 2020
When some viewers were harsh towards her as an actress, Fernandez took to Twitter with a tweet. She said, "Makes me sad when people can't tell the difference between real life and acting." It is sad that she has to go through this indeed especially while doing something that she really loves, which is acting.
Fernandez had a little more to say when she noted, "It would be kind of boring playing a role that was like your real life. Acting is fun because you get to play!"
She clearly loves playing a little baddie, giving some trouble and stirring up some mischief in Port Charles. After all, drama is needed to make the soap fun and sometimes it can take a little one to stir the pot and make the story more interesting. This is in fact, what little Charlotte does whenever she is on screen, though not much.
Fernandez as we mentioned above is an adorable little girl. She is a superb actress and is loved by her co-stars. She in turn, also loves her colleagues, and this is made quite clear in her posts on Twitter and Instagram.
We are saddened to see her go through this period facing the harsh words of fans who can separate reel-life from real-life. We do, however advice our readers not to partake in making the actress feel bad. We would appreciate if all could send her some love on her social media accounts to let her know that she is loved and does an outstanding job.