General Hospital Spoilers: Kelly Thiebaud Says Fans Can Help Bring Britt Westbourne Back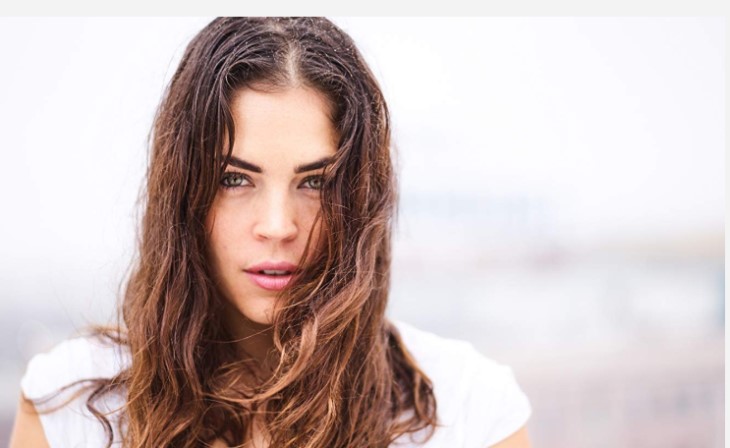 General Hospital spoilers reveal that one GH gone girl wouldn't mind coming back and now is telling fans how to make it happen!
In case you blinked, Kelly Thiebaud reprised her role as Britt Westbourne but she was gone before really settling in. Wanna see more of The Britch? Kelly Thiebaud can tell you how!
General Hospital Spoilers – Kelly Thiebaud's General Hospital Visit Was Way Too Short
Thiebaud debuted as Britta in 2012 and stayed until 2015, in the meantime morphing into The Britch, aka Britt. Viewers were treated to her off the wall antics again in 2017 and 2018.
Britt comes by her deviousness naturally as she is the daughter of demented Dr. Liesl Obrecht (Kathleen Gati) and the treacherous Cesar Faison (Anders Hove).
Before her most recent return, she helped Brad (Parry Shen) do all sorts of medically devious things among other shenanigans. Fans thought that maybe this time around she would help Brad avoid prison or at least stick around for a bit, but alas, she was gone as fast as she came.
GH Spoilers – Although Britt Westbourne Was In Town For A Hot Second, She Managed To Squeeze In As Much Action As Possible
Britt explained to a shocked GH staff that indeed she got her medical license back after doing assorted and sundry things required of her by the court. She said that she had been rehired on a temp basis at GH filling in for Kim Nero (Tamara Braun).
In between shifts at GH she managed to get shifty with Mr. Shifty himself, Julian Jerome (William deVry). Hmm, does this mean we'll see her in nine months with a little bambino?!
You can imagine the disappointment viewers felt when they learned that Britt was all of a sudden hightailing it out of Port Chuck for another job at another hospital.
General Hospital Spoilers – Fans Were Not Pleased To See The Britch Depart Without A Proper Goodbye.
Viewers were highly miffed that the brunette firecracker was here one minute and gone the next, taking to social media to unload on the show.
General Hospital Spoilers: GH Alum Danny Goldman Passes Awayhttps://t.co/M9Ajz06TAp

— SOS/CTS/HH (@SoapOperaSpy) April 15, 2020
GH Spoilers – Britt Westbourne May Be Gone But Kelly Thiebaud Knows How To Get Her Back
In response to the outcry, Thiebaud went on Twitter and wrote, "Hiiii! Just wanted to clarify some things! Unfortunately yes i dont hve anymore scenes on #GH at the moment, BUT that could all change once productions starts bck up. I guess if y'all want more of #TheBritch u will hve to harass Frank and the #GH writers, it's up to them."
That would be executive producer Frank Valentini and his crack writing team.