General Hospital Spoilers: Harmony Prepared To Disrupt Life In Port Charles Again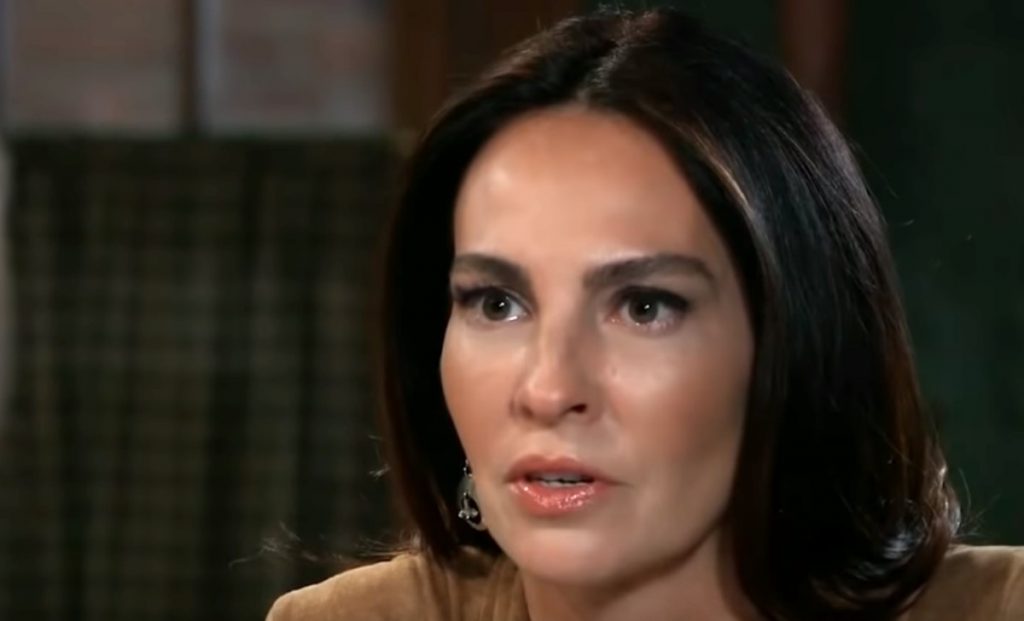 General Hospital spoilers are getting hot and heavy with innuendo about Harmony Miller (Inga Cadranel) and what the slinky minx may be up to. Whatever it is, it's no good, but every day seems to bring a new twist to her story and fans are speculating like crazy about what her end game is.
Last week viewers were floored to see that Harmony was working for Cyrus Renault (Jeff Korber) and this week brought her in contact with another suspicious character.
Will we ever know the truth behind this cipher?
General Hospital Spoilers – Lorraine Harmony Miller has a brand new car but is it a lemon or a convenient excuse to snoop?
They say that there are no coincidences in soaps and if that's true then her strange appearance at Brando Corbin's (Johnny Wactor) new garage was a planned excursion. She arrived like a damsel in distress, claiming that her check engine light was on and could someone help her?
While she expected to see a mechanic, what she didn't expect, or so she says, was to see Jason Morgan (Steve Burton) there. Her anxiety was palpable, and Jason was just as surprised to see her, too.
Could it be because there was nothing wrong with Harmony's car and she was on a fishing expedition?
GH Spoilers – What did Lorraine Harmony Miller really do while she was alone in the garage?
As Cyrus' intermediary, it's expected that Harmony will be doing all sorts of dirty work for him in and around Port Chuck. She's already made herself known to Jordan Ashford (Briana Nicole Henry) as Cyrus' accomplice, so did she go to the garage on a mission from Cyrus?
If so, what was the purpose? She could have been sent to strong-arm Brando to takes sides with Cyrus but had to change her tactics once she saw Jason there.
Also, she was left alone in the garage while Brando checked her car, so she could have planted a listening device if her point is to spy on Sonny Corinthos (Maurice Benard) and his minions.
General Hospital Spoilers – Will Lorraine Harmony Miller enlist Brando Corbin as a secret tool against Sonny Corinthos?
Then again, Harmony laid it on thick with Brando about being an ex-con, something he could relate to. She would know all about his past if Cyrus' plan is to use him as a weapon against Sonny. Playing on his sympathies worked, because he related all about his own attempt to go legit.
What surprising stunt will Harmony pull next? Whatever it is she's sure to be up to her neck in it!
Stay tuned to GH and keep checking General Hospital spoilers frequently for all the latest news, updates, and developments!