Eastenders Spoilers: Gray Replaces Chantelle, Whitney 'Owes' Him And Becomes New Victim?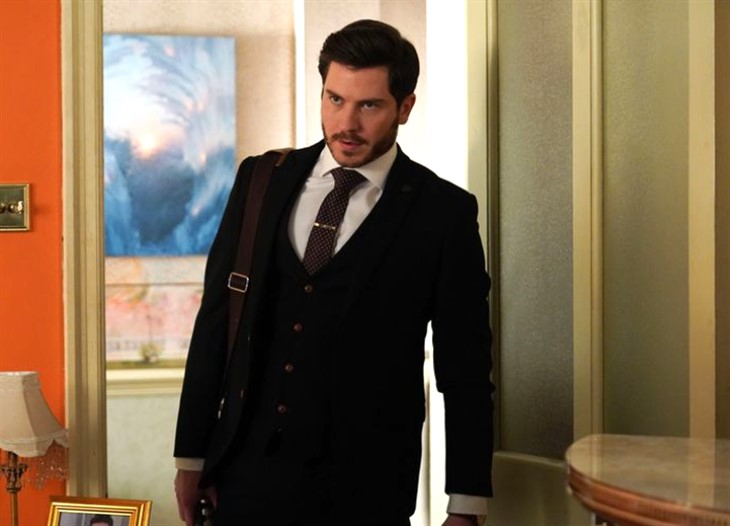 BBC Eastenders spoilers reveal that Gray Atkins (Toby-Alexander Smith) is struggling now that Chantelle Atkins (Jessica Plummer) is dead. His kids don't have any food, the house is a mess, Gray's struggling to function and he even admitted everything was falling apart to Whitney Dean (Shona McGarty). If she wins in court, she'll owe Gray. Could she become his next victim?
Eastenders Spoilers – Life After Chantelle Atkins' Death
Chantelle kept everything running smoothly, like most wives and mothers. Even though Gray is responsible for Chantelle's death, he seems to be in the clear for right now. He can't keep up with his legal cases and take care of the children, shopping, cleaning, cooking, and other household responsibilities. Gray admitted to Whitney that he doesn't know how to go on without Chantelle. Of course, she will feel sorry for him, completely unaware that he is a dangerous and violent man.
Whitney Dean's Debt Must Be Paid
Eastenders spoilers reveal that unless Gray starts getting his house in order, he could lose custody of the children. Plus, he has a certain image he wants to protect. So, his solution will probably be having someone help him out with the children and household duties. But it can't just be anyone. He needs someone that he can victimize and intimidate.
When it comes to Whitney, she has often played the victim in her storylines. She probably has the worst luck in the history of soap opera characters. Now, Gray is working on her case out of the "goodness of his heart." It makes the community think he is some sort of hero. But there will be a price to pay once Whitney is found not guilty of murder.
Eastenders Spoilers – About That Kiss
In soaps, there is no such thing as an insignificant scene. Everything ends up becoming relevant at some point, sometimes not until years later. Remember a few months ago when Whitney suddenly kissed Gray? That will come back into play and he will take full advantage of it.
#Eastenders Spoilers: Why Suki Betrayed Jags – To Protect Family, Decision Made Before Habiba Reveal https://t.co/6zS5u9gajR

— SOS/CTS/HH (@SoapOperaSpy) October 7, 2020
Dangerous Romance and Unsuspecting Victim
Eastenders spoilers reveal that Whitney views Gray as her personal savior and a knight in shining armor. He needs help with the children and the house. Whitney will be glad to help him out and will consider it a way to thank him for defending her in court.
Gradually, it will turn into a romance, but Whitney has no idea that Gray is dangerous. She is already traumatized and needs someone to save her. Gray will be that person, but his goal isn't to save or protect Whitney. It's quite the opposite and she could end up becoming his newest victim.
Be sure to catch up on everything happening with the soap right now. Come back here often for Eastenders spoilers, news and updates.