Days Of The Lives Spoilers: Freddie Smith Reveals Number of Future Days of Our Lives Appearances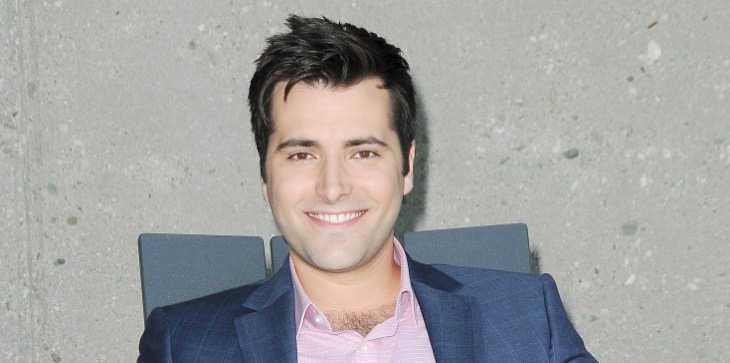 Days of our Lives spoilers reveal that Freddie Smith (Sonny Kiriakis) is spilling details about his final days on DOOL. What does he have to say about the culmination of his soap tenure? Is he angry? Bitter? Sad?
We have what he had to say, and hardcore fans may or may not want to hear the deets he spills about the end days.
Days of Our Lives spoilers – Freddie Smith's Run As Sonny Kiriakis Is About To Come To An And
Freddie took to Twitter to update fans on how much longer we can expect to see Sonny Kiriakis living large in Salem. "I remember shooting today's Days scenes and got me thinking about how many episodes Sonny has left to air. I'm not 100% sure but looking through my emails, looks like 36 more episodes between now and sometime in September! So you got more Sonny Days ahead."
Wow, that isn't a lot of time for fans to prepare themselves to say goodbye to Sonny and his husband Will Horton (Chandler Massey).
WilSon have been a fan fave for eons and their departure will leave a definite hole in the canvas.
DOOL Spoilers – WilSon Have Been Through Quite A Lot Together
On February 12 Smith informed listeners of his Freddie & Alyssa podcast that he and Massey had been released from their contracts. Here is a bit of what he had to say that day.
"Chandler and I were released from our contracts, so we will not be filming any more episodes after this week. Well, depending on scheduling in next couple weeks. I just kind of wanted to let everyone know, kind of rip the Band-Aid off, if you will."
Days Of Our Lives Spoilers: Kristen Discovers Sarah's Location, Goes To Get Baby Rachel Herself #DOOL #Days #DaysOfOurLiveshttps://t.co/cltEiZzNdn

— SOS/CTS/HH (@SoapOperaSpy) May 2, 2020
Days of Our Lives Spoilers – How Will WilSon Depart Salem?
WilSon fans were in shocked at the news. There really had been no indication that the pair were winding up their storyline.
But, the die has been cast and apparently there's no going back. So, how will the handsome pair depart Salem? Details about their exit are scarce, so we can only hope that they depart on a wing and a prayer.
At this time the couple is going strong and have been drama-free for once! Their loved ones are in turmoil however with Victor Kiriakis (John Aniston) in a coma after being stabbed by Kristen DiMera (Stacy Haiduk).
It's not quite goodbye yet DOOL fans, so let's cherish the time we still have with Wilson!