Days Of Our Lives Spoilers: Xander Disgraced, Goes Back To Being Just A Gardener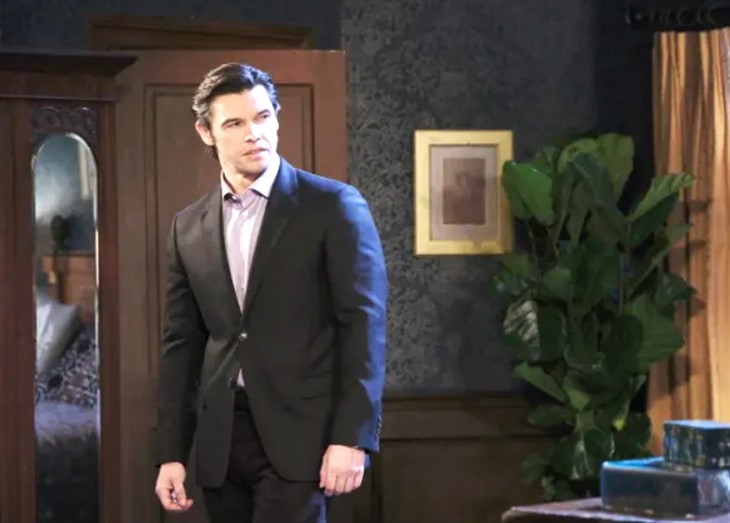 Days of Our Lives spoilers reveal that the winter promo was shown during Day of Days 2020. Toward the end of the clip, in Salem Xander Cook Kiriakis (Paul Telfer) is seen. It appears that Philip Kiriakis (Jay Kenneth Johnson) has won the war. Xander is dressed in a gardener's outfit. It's the same position Xander held when he first came to Salem wanting to be a part of the family.
Days Of Our Lives Spoilers – Xander Cook Kiriakis' Journey
DOOL spoilers reveal that when Xander first came to Salem full-time, he wanted to be accepted as a Kiraikis. In fact, his last name was Cook and Victor Kiriakis (John Aniston) forced him to prove his worth. Not only did he not respect Xander because of his criminal record, but there was a family feud a long time ago. As a result, it automatically made Xander the black sheep.
However, Xander eventually was accepted by Victor. So when the patriarch told him that he was proud and he had proven himself, it meant everything to Xander.
DOOL Spoilers – Philip Kiriakis Wins
Xander was so close to getting everything he wanted when Philip suddenly showed up. Instead of Victor picking one man for the CEO position, he made them work together. Xander and Philip are embroiled in a war. Both men are trying to get rid of the other. Even though Xander and Sarah Horton (Linsey Godfrey) are getting close to the truth and will come up with proof, Philip still wins.
Days Of Our Lives Spoilers – From CEO To Gardener
Days of Our Lives spoilers reveal that a very quick shot of Xander was shown in the winter promo. He isn't dressed in a suit or even normal clothes. Instead, he is back to wearing the groundskeeper uniform. It's the same one that Xander wore when he first came to live in Salem. Xander looks furious, humiliated, and annoyed. As he waters some plants, he glares at everyone else.
DOOL Spoilers – War Isn't Over Yet
Even though Philip has won the battle, the war isn't over yet. Xander is relentless and doesn't give up until he gets what he wants. Just look how long he pursued Sarah and what lengths he went to get her love. We imagine that Xander is just waiting for Philip to mess up so he can get the upper hand once again.
Be sure to catch up on everything happening with DOOL right now. Come back here often for Days of Our Lives spoilers, news, and updates.