Days Of Our Lives Spoilers: Brady Out For Revenge, Goes After Eli!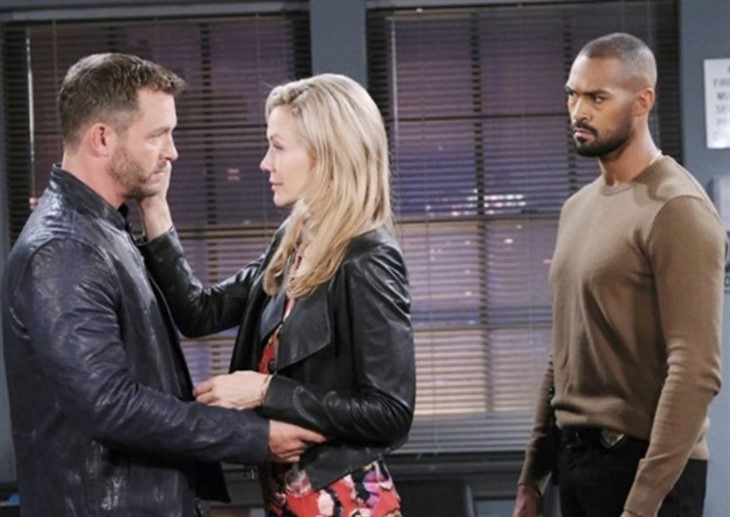 NBC Days of Our Lives (DOOL) spoilers tease that Kristen DiMera's (Stacey Haiduk) recent confession of stabbing Victor Kiriakis (John Aniston) will likely land her in prison for quite a while. This won't sit well with the love of her life, Salem, Wisconsin Brady Black (Eric Martsolf). Eric and Kristen had been on the run for the crime when Brady's father, John Black (Drake Hogestyn) had a brain aneurism. Brady rushed back to town to see his father but unfortunately, Kristen got caught and was arrested.
Days Of Our Lives Spoilers – Melinda Trask Has A vendetta
Melinda Trask (Tina Huang), the District Attorney, has a very personal reason for wanting to prosecute Kristen. Kristen was also responsible for accidentally killing Melinda's daughter, Haley Chen (Thia Megia). Since she can't get Kristen for Haley's death, Melinda has made it her life's work to make sure that Kristen pays for stabbing Victor. To that end, Melinda threatened to send Lani Price (Sal Stowers) to prison unless her husband, Eli Grant (Lamon Archer) got a taped recording of Kristen confessing to her attack on Victor. Melinda had security footage of Lani helping Kristen escape from police custody and so Eli felt like he had no choice.
DOOL Spoilers – Eli Grant Came Through
Eli did record Kristen but instead of turning it into Melinda, he went to Kristen. He asked her to confess to the crime so that Lani wouldn't know what Eli did. After considering her options, Kristen decided to confess in order to help Lani and Eli. She told Brady exactly why she turned herself over to the courts. Brady was furious will, Eli. Kristen begged Brady to keep quiet but Brady will likely want to get back at Eli for taking Kristen away from him.
Days Of Our Lives Spoilers – What Will Brady Black Do?
The easiest way to get back at Eli would be for Brady to tell Lani the truth about Melinda's blackmail. Brady will hope that Lani will be angry enough about it to leave Eli, even though she is about to give birth to twins. That would devastate Eli and Brady would get his revenge!
DOOL Spoilers – What Do You Think?
Will Brady decide to make Eli pay? Will he tell Lani about Melinda's blackmail and Eli asking Kristen to confess? Will Lani forgive her husband? Or will the newly married couple be separated before their babies are born? Only time will tell, so stay tuned to Days of Our Lives, airing weekdays on NBC. And don't forget to check back here regularly for all your Days of Our Lives news, information, and spoilers!