'The Bold and the Beautiful' POLL: Will Steffy Keep Beth After Reveal?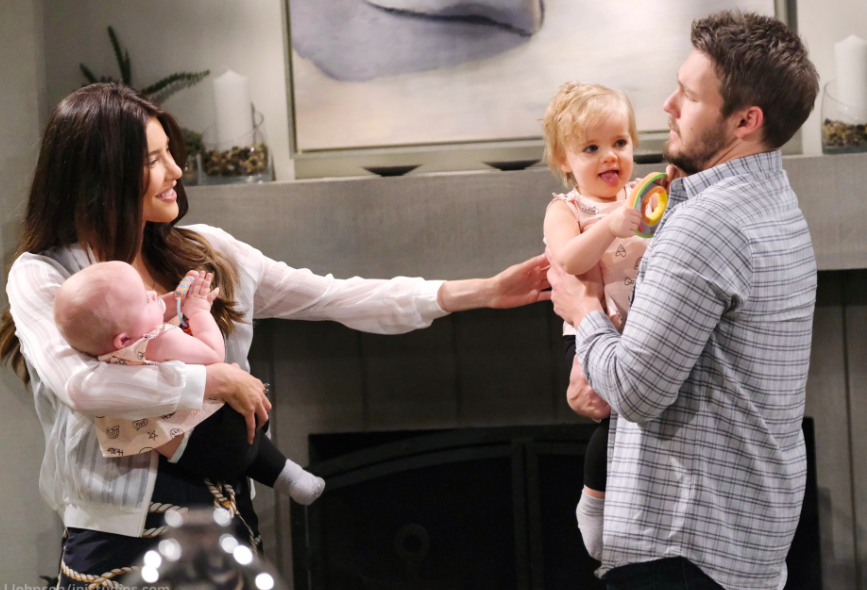 Steffy Forrester (Jacqueline MacInnes Wood) is set to return this week on 'The Bold and the Beautiful'. She's back from a business trip to Forrester Creations' European base in Paris, France. Little does Steffy know but at any moment the girl she thinks of as Phoebe Forrester (Isabella de Armas and Rosalind Aune) could be revealed as Beth Spencer.
BB Spoilers: Steffy Forrester Could Learn Phoebe's Real Identity
Steffy isn't being projected to keep Beth forever after she learns her true identity. No, the deeper ask (found within this second paragraph) is whether the 2019 Daytime Emmy Award winner's character will keep Beth initially.

 Surely, Steffy won't be emotionally prepared to instantly turn Beth back to her parents. The bond she's formed with her adopted daughter, as any real life adoptive parent would know, is as strong as the one Steffy has with her born-child, Kelly Spencer (Zoe Pennington and Chloe Teperman).
Bold And The Beautiful Spoilers: Steffy Forrester Finds It Hard To Deal With What She's Learned
Miss Forrester will likely have a tough time relinquishing Beth-Phoebe. She might hold up in the cliff house, where 'Steam' once lived their blissful life, until Bill Spencer (Don Diamont) became obsessed with Steffy.
Steffy could also take both of her girls on an extended jaunt, delaying the inevitable. The proposed road trip would be coupled with Liam Spencer (Scott Clifton) following his ex-wife, who is the other love of his life, and his biological daughters.
BB Spoilers: Steffy Forrester To Learn The Secret Towards The End Of The Week
With however B&B writes the moment when Steffy learns the truth, likely into the end of a week-ending episode, she will be crushed by the weight of emotions that haven't been experienced before. Steffy won't have a past situation to play off of or any peer who could offer meaningful advice.
Hopefully Ridge Forrester (Thorsten Kaye) and Taylor Hayes (Hunter Tylo) will be able to console and council their daughter. Maybe Thomas Forrester (Matthew Atkinson) will redeem his recent scurvy ways by helping his sister to do the right thing.
She's a rebel, rival, and ready to rock. 💥 Steffy returns this Thursday on #BoldandBeautiful! pic.twitter.com/UKDS86ELeq

— Bold & The Beautiful (@BandB_CBS) May 19, 2019
Bold And The Beautiful Spoilers: Steffy Forrester Still Loves Liam Spencer
Then again, Liam, the man who Steffy hasn't stopped loving, or his wife, the mother of Beth, Hope Spencer (Annika Noelle), will provide individual, or even joint appeals that soothe Steffy's feelings.
Steffy will soon be asked to give up Phoebe, who she is raising as her daughter. There is no way for her to prepare for that moment, or to know how she will react when it comes.
Fans of 'The Bold and the Beautiful' rightfully express their opinions on a regular basis. So, will Steffy keep Beth after the baby swap is revealed? Please vote in our poll below!
As always, more detailed Spoilers and Breaking news will appear here on Soap Opera Spy.