The Bold and the Beautiful POLL: Should Brooke and Ridge Get Divorced?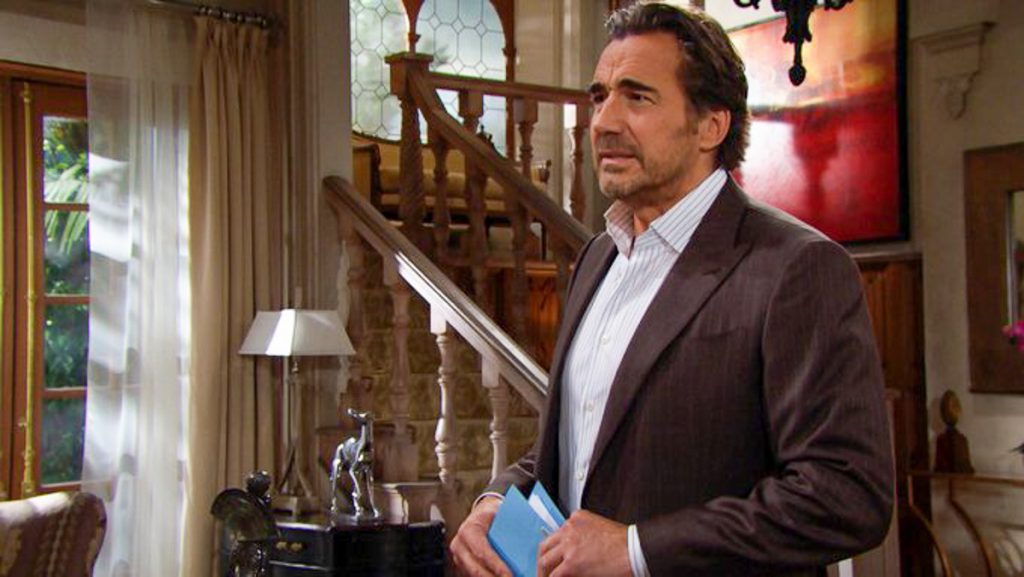 Ridge Forrester (Thorsten Kaye) doesn't want to divorce his wife on 'The Bold and the Beautiful'. That's why the legal papers he has would be confusing to people who don't watch the show. As for the millions around the globe who consume B&B on a daily, weekday basis, they understand that this is what 'Bridge' does.
Brooke Logan Forrester (Katherine Kelly Lang) knows that she and Ridge are soul mates. That's not in dispute. If love isn't the issue having this couple end their marriage doesn't seem right. So, should Brooke and Ridge get divorced?
The above question was asked, in various ways, by other characters and fans in past years. And that's why 'Bridge' has never actually ended, but rather just revolved.
Bold And The Beautiful Spoilers – The Case For Togetherness
Love and a child affirm Brooke and Ridge's commitment. R.J. Forrester (Anthony Turpel) is the product of many iterations of this couple. Both parents know that he's the most positive reflection of themselves, as opposed to the repeated bickering those within their circle have often witnessed through the years.
Why not close the intermediary period, where they've remain separated, and simply reconcile? They can also avoid the seemingly needless, so-called healing period where they aren't with each other, go to other people, and eventually get back together.
The above is fully logical. However, as all couples in human history surely know, togetherness isn't a purely intellectual matter, with emotions rightfully ruling the day.
B&B Spoilers – Okay, It's Time To Split
Thomas Forrester's (Matthew Atkinson) actions in the Beth Spencer (Madeline Valdez and River Davidson) arc and the crime he committed against the late Emma Barber (Nia Sioux) on Mulholland Drive confirm that he's unstable. But Ridge has allowed his paternal feelings to develop into enabling, again.
Brooke can not justify her husband's coddling of Thomas because of the damage Atkinson's character has already done to Hope Logan's (Annika Noelle) life. Thomas also remains a threat now that Hope has reconnected herself to him through the adoption of Douglas Forrester (Henry Joseph Samiri).
Ridge believes that Brooke is refusing to offer Thomas compassion and actually intended to push him off the cliff. A clear assessment of both halves of 'Bridge' should easily rule in Brooke's favor, as the more reasonable.
But instead of Lang's character pushing divorce, Ridge is. That underscores his irrational thinking that's been impacted by the trouble Thomas continues to stir.
The Bold and the Beautiful Recap Friday, December 6: Hope Considers Working With Thomas – Carter Prepares 'Bridge' Divorce Papers @celebratesoaps #BB #boldandbeautiful https://t.co/9S8sN47qVK

— SOS/CTS/HH (@SoapOperaSpy) December 6, 2019
Bold And The Beautiful Spoilers – Mediating The Middle Ground
Mediation, rather than lawyerly document execution still seems worthwhile. An alternative could then have this legendary B&B pair remain separated.
Allowing more time to pass could preserve their marriage. Further developments will surely come into play in the near future, as this is B&B. That should serve to deepen both character's perspectives.
Fans of 'The Bold and the Beautiful' rightfully express their opinions on a regular basis. So, should Brooke and Ridge get divorced? Please vote in our poll below!
This site is a leading source for everything linked to 'The Bold and the Beautiful'.