General Hospital Spoilers Tuesday, July 2: Ava Makes Shocking Change – Carly Worries Sonny – Bobbie Gets Advice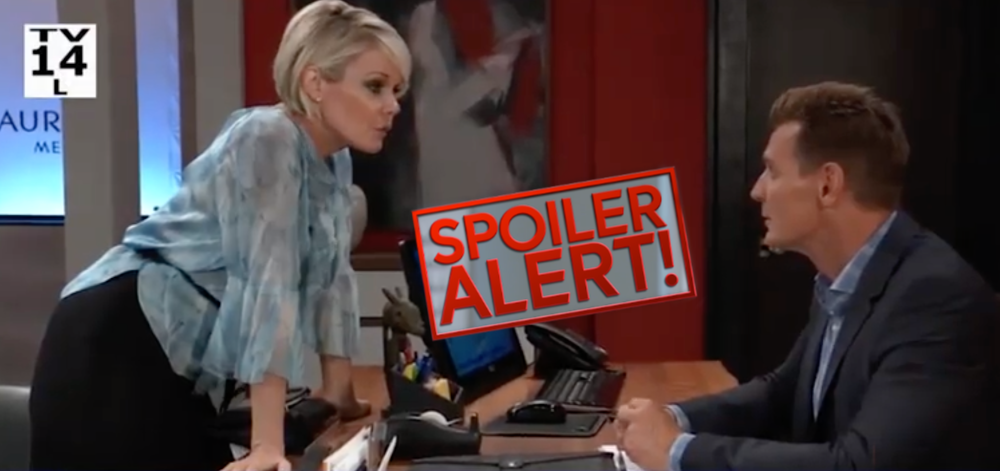 General Hospital spoilers for Tuesday, July 2nd promise another exciting General Hospital episode for GH fans with lots of mysteries and drama!
First, Ava Jerome (Maura West) goes into the Crimson office with a distinct message for Jasper Jacks (Ingo Rademacher); the interview for Crimson's front page story is off! Ava is very adamant that she has changed her mind and will not grant the interview that would make her and her life a front page story! General Hospital viewers wonder what made her change her mind so suddenly!
GH Spoilers: TJ Ashford Stuns His Mother and Aunt
Next, TJ Ashford (Tajh Bellow) is having lunch with his mother, Jordan Ashford (Briana Nicole Henry) and his great aunt, Stella Henry (Vernee Watson). He also has changed his mind, and tells his stunned family he has decided not to go back to med school in the fall; could he be worried about family finances versus tuition?
Elsewhere, Detective Harrison Chase (Josh Swickard) is also having a family meeting of sorts, as he talks to his older brother Dr. Hamilton Finn (Michael Easton). Chase confides in Finn about his girlfriend Willow Tait (Katelyn MacMullen) and her baby problems, that she had a baby boy she gave up at birth and now the birth father wants custody. Is he really asking advice or telling his troubles, or does he think Finn can do some fancy footwork with DNA tests at GH?
General Hospital Spoilers: Franco Baldwin Makes A Strange Deman
Meanwhile, at General Hospital, Franco Baldwin (Roger Howarth) makes a strange demand of his bride Elizabeth Baldwin (Rebecca Herbst); he tells her to go away and that she cannot be in his art studio! Maybe he's working on a surprise that he doesn't want her to see!
In the Corinthos kitchen, Carly Corinthos (Laura Wright) is apparently caught researching spina bifida, the birth defect that she and Sonny Corinthos' (Maurice Benard) was seen to have in an ultrasound, and he's probably telling her to quit reading up on it because she'll only worry more and it won't be good for either her or the baby! She counters with the more they know, the better they can be prepared!
General Hospital #GH Spoilers Tuesday, July 2: Carly's Baby Freak-Out – T.J.'s DNA Search – Liz Shocked by Franco https://t.co/kpavjKlNA5

— SOS/CTS/HH (@SoapOperaSpy) July 1, 2019
Back at GH, her mother Bobbie Spencer (Jacklyn Zeman) is obviously talking to head nurse Epiphany Johnson (Sonya Eddy) about her diabetes 2 diagnosis, as she emotionally exclaims she wants to stick around for her family!
Stay tuned to General Hospital and keep checking GH spoilers frequently for all the latest news, updates and developments! As always, more detailed Spoilers and Breaking news will appear here on Soap Opera Spy!