General Hospital Spoilers: Shiloh Stops Bobbie With Wiley In the Car — Will Bobbie & Wiley Survive?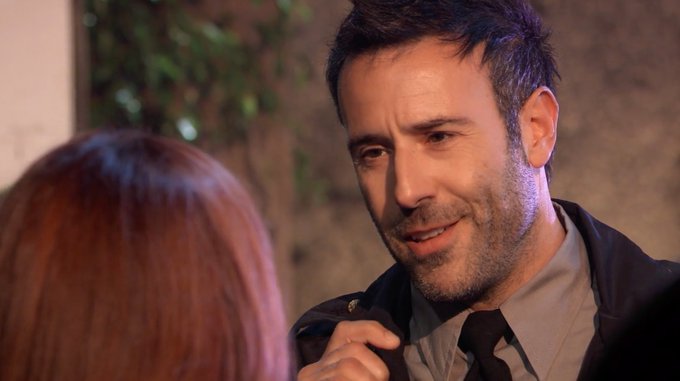 General Hospital (GH) spoilers tease that Shiloh Archer (Coby Ryan McLaughlin) has escaped custody and stops Bobbie Spencer's (Jackie Zeman) car posing as a cop. Will Bobbie survive as Shiloh kidnaps Wiley Cooper-Jones (Theo and Erik Olson)?
General Hospital Spoilers – Bobbie Will Protect Her Grandchild
General Hospital's Bobbie isn't about to let Shiloh take Wiley without a fight. Shiloh could easily kill Bobbie and take off with the baby. Shiloh could knock her out and leave her for dead. Shiloh could do something that would cause Bobbie to go into a diabetic coma or anything. Bobbie's life could truly be in danger from the confrontation with Shiloh regardless of whether he harms her. Shiloh is likely to take Bobbie's phone from her to keep her from calling for help and anything could happen with her out on the road alone.
General Hospital's Shiloh is desperate to get away with Wiley and will stop at nothing to do so. If Bobby gets in Shiloh's way, he will not hesitate to take her out. Shiloh has no idea that Wiley is not his son. Shiloh doesn't know that Willow Tait's (Katelynn MacMullen) baby died soon after going home from the hospital. Shiloh believes he has been kept from his son and he will not be kept from him any longer. Will Bobbie pay the ultimate price for picking up her grandson? Will Bobbie die because of Shiloh's plot to take Wiley?
General Hospital Spoilers – Shiloh Is On The Run
Not only has General Hospital's Shiloh just escaped police custody, but he has also just kidnapped a baby as well. Shiloh will have the Pentonville guards searching for him as well as the PCPD. Shiloh will also have mob boss Sonny Corinthos (Maurice Benard) ready to take him down. Jason Morgan (Steve Burton) and Sam McCall (Kelly Monaco) will join the search and Willow and Brad Cooper (Parry Shen) may be involved as well.
As Shiloh is hunted down, will the truth of Wiley's switch come out as well? Will Brad come clean to save Wiley from Shiloh? Will the baby get hurt in the process?
General Hospital Spoilers: Is Lulu Moving Too fast With Dustin? @celebratesoaps https://t.co/7xayDjpHUi

— SOS/CTS/HH (@SoapOperaSpy) September 23, 2019
GH Spoilers – Will Bobbie Be Found As Shiloh's Run Ends?
General Hospital's Shiloh will certainly end up going down at some point as the actor's run on GH is winding down. Will Bobbie be found before Shiloh is killed or seriously wounded? Who will take Shiloh down after in the end? Will Michael Corinthos (Chad Duell) finally learn that Wiley is his son Jonah who Brad has kept from him for over a year? Will Shiloh expose Peter August (Wes Ramsey) before his death?
Exciting times are ahead on General Hospital, airing weekdays on ABC.