General Hospital Spoilers: Sam's Trial Begins – Jason Speaks On Wife's Behalf, Diane Brilliantly Defends Her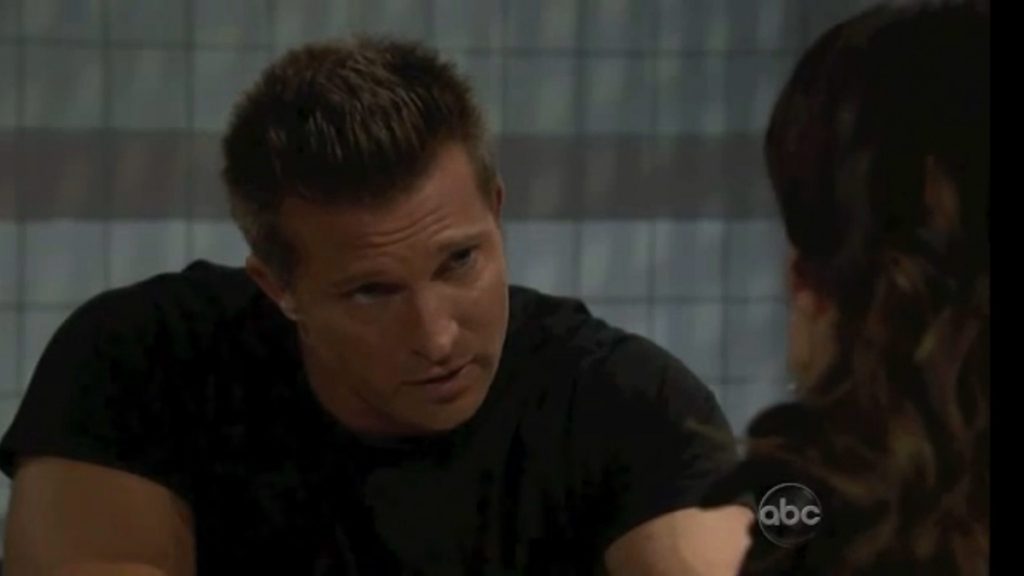 General Hospital spoilers tease that Jason Morgan (Steve Burton) will give a statement in an upcoming episode of GH!
General Hospital Spoilers – Samantha McCall's Bench Trial Is Coming Up
Samantha McCall's (Kelly Monaco) bench trial will be coming up soon, and her doing the right thing when Cassandra Pierce (Jessica Tuck) escaped during the work detail they were on should speak well of her. Detective Harrison Chase (Josh Swickard) even told Sam he would vouch for her that she assisted the guard who Cassandra clobbered over the head with a shovel in court.
Jason, of course will also give a statement during the trial, although his statement will more likely be that she shot Shiloh Archer (Coby Ryan McLaughlin) with a flare gun, causing him to stumble overboard on the Haunted Star, and drown, in defense of Jason, who Shiloh had overpowered and was ready to kill with a large tool used to pull nets out of the water.
GH Spoilers – Jason Morgan May Also Make A Statement About The Night Of The Escape
Jason may also make a statement about the night of the escape, since when he arrived at Rice Park to check on Sam he found her assisting the wounded guard; therefore he is a witness, in addition to Chase and the other policeman who came with him when they were called out to assist. Anything that can help Attorney Diane Miller (Carolyn Hennesy) make Sam look good to the judge will help her defend her successfully, since in a bench trial there is no jury, only a judge.
Sam herself requested a bench trial to be able to have the chance to get out of jail quicker, since it could take months for a jury trial to get a date on the court calendar. Diane also mentioned that the judge who would be presiding was reasonable and had a good record for judging fairly and not putting innocent people away. The judge assigned will be exactly the judge that Diane was hoping for!
General Hospital Spoilers: Parents Forbid Joss and Cameron From Hanging Out! @celebratesoaps #gh #generalhospitalhttps://t.co/s020J2uH3b

— SOS/CTS/HH (@SoapOperaSpy) November 10, 2019
General Hospital Spoilers – Attorney Diane Miller Will Masterfully Defend Sam McCall
Other General Hospital spoilers say that Diane will masterfully defend Sam in court at her bench trial; and with her masterful defense, which will include the original forensic evidence of the recording brought to the Port Charles Police Department by Daisy Kwan (Kelsey Wang) and proven to be edited together from pieces of conversations by both the PCPD audio forensics department and Damian Spinelli (Bradford Anderson), her tearing apart the statement of Nurse Sherri Cottle (Jerin Forgie) and getting it disregarded as hearsay, and the testimony of Detective Chase that Sam indeed was found assisting the wounded guard and made no motions to escape should seal the deal! Sam should be exonerated and set free in short order once the judge makes his or her decision based on the evidence and testimonies provided!
Stay tuned to GH and keep checking General Hospital spoilers frequently for all the latest news, updates and developments!