Ex-EastEnders Star Jack Derges Lands Role In BBC Soap Doctors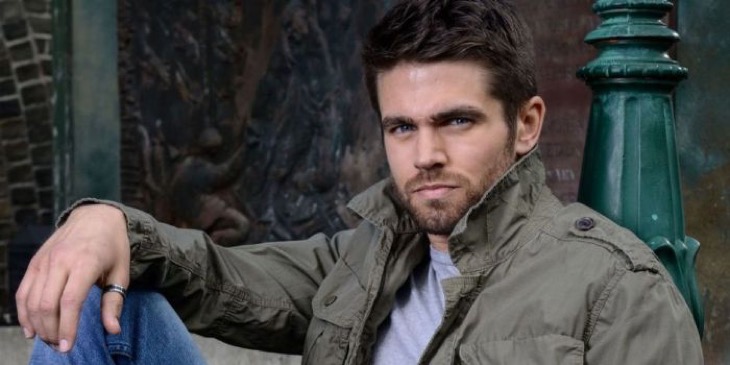 Jack Derges, who's known for his character Andy Flynn in EastEnders, has kept himself busy after leaving the soap. Reports reveal that the actor has landed a role in "Doctors," two years after his EastEnders exit. He will play the character Enzo and he'll be on screen for a few weeks. He is expected to "bring a bit of sauciness to one of the Doctors regulars." Who could this be? Viewers have to wait and see.
Andy the Builder made his debut in EastEnders in March 2016. He came to Walford for one main reason—to avenge the death of his adoptive sister, Danielle. He sought out Ronnie Mitchell and he has been causing a lot of problems for him since he arrived. A source revealed that Andy's arrival at Walford was a mystery to the viewers. Fans had no clue that he was hiding a dark secret.
The bosses tried to keep Andy's storyline under wraps so no spoilers would come out. As the weeks went by, his true intentions were revealed, his deceit and lies were finally uncovered. Ronnie eventually realized that Andy was the adoptive brother of Danielle. Derges' stay in EastEnders was short-lived as he left the show after his storyline concluded. His character exited the soap in August 2016.
Quality six months on #EastEnders.

The most welcoming cast I've ever worked with. Dream job!

Thanks @dominictc for getting me involved X

— Jack Derges (@mrjackderges) August 8, 2016
When Derges left, he had nothing but good things to say about EastEnders. He tweeted, "Quality six months on #EastEnders. The most welcoming cast I've ever worked with. Dream job! Thanks, @dominictc for getting me involved! X." A show spokesperson also wished Derges "all the best" and said, "The character of Andy was created for a specific storyline which is currently coming to the end. We wish Jack all the best for the future."
After his brief stint in EastEnders, he joined the hit Broadway show, "The Boys In The Band," where he played as a gay hustler. He also guest starred as Alan Marsh in "Casualty."
And as always, don't forget to check back with Soap Opera Spy for all the latest news, updates and spoilers on EastEnders and all of your favorite British soaps right here!