Eastenders Spoilers: Sharon Mitchell's Illicit Affair With Keanu Exposed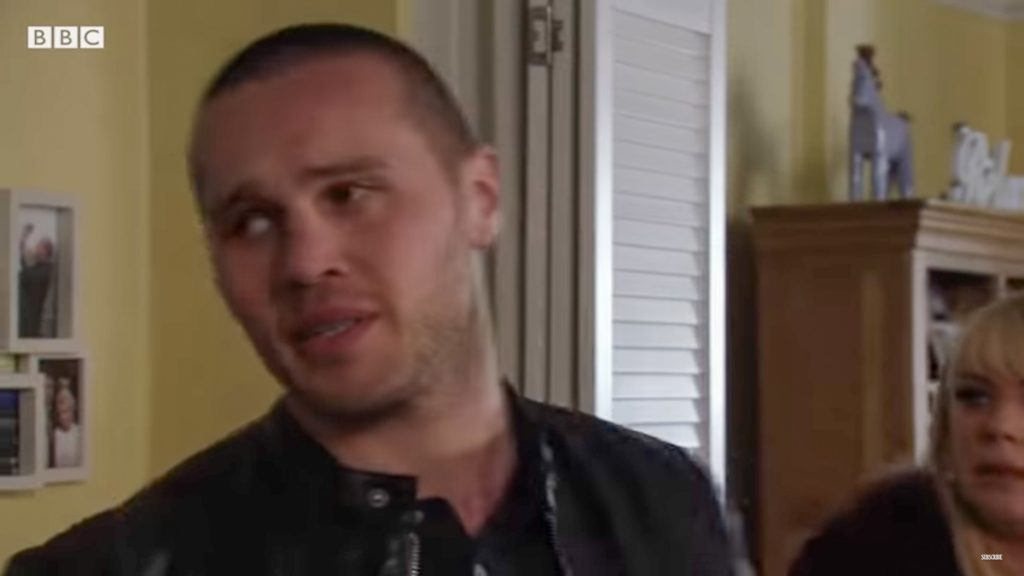 Sooner or later this was going to happen. After all, they didn't think that they would be able to hide this for too long, now did they? Eastenders spoilers tease that Karen Taylor (Lorraine Stanley) and Mitch (Rogers Griffiths) will defend Keanu Taylor (Danny Walters) during the same time that his affair with Sharon Mitchell (Letitia Dean) will be exposed. Talk about an explosive moment! Here's what you need to know.
Eastenders Spoilers: All About Keanu And Sharon's Affair
As many fans know, Keanu and Sharon have been having an affair for many months now. And even though they have been on and off, things were definitely back on when a very sad Keanu was looking for someone to talk to after drowning his sorrows at the pub. Even though he was looking for his mother, he ended up bumping into Karen that night. Before they knew it, the two were heavily making out and soon enough Sharon found herself pregnant with his child!
And now Eastenders spoilers tease that the truth is going to come out about their affair. But it will be Mel Owen (Tamzin Outhwaite) who will spill the beans about it. This will happen during the same time that the Taylors will go head-to-head with the Mitchells.
Roger Griffiths, who plays Mitch on the highly rated BBC soap, put it this way to Britain's Metro.co.uk, "It's about family support, that's what it's about and balance. And remember, Keanu is my son as well. I brought him up and it's that thing of the care of duty. Karen would protect her son to the bitter end."
#EastEnders Spoilers: Ben And Callum's Disastrous First Date — Will They Become An Official Couple?https://t.co/KGIOF94mG2

— SOS/CTS/HH (@SoapOperaSpy) September 24, 2019
Eastenders Spoilers: Sharon Mitchell's Illicit Affair With Keanu Exposed
While Roger added that a father has to do his duty by supporting his family, Karen said that she's not going to let anyone take the "mick out of him." She said that even if he's done wrong, she will be there to support him.
Needless to say, it looks like a showdown is brewing between the Taylor and the Mitchell family and from what we can tell, no one is willing to back down! Fasten your seatbelts because things are about to get very bumpy! Eastenders airs weeknights on the BBC network in Britain.