Days of Our Lives Spoilers Wednesday, July 31: Eli Is In Charge – Hope Demands Answers – Kristen Furious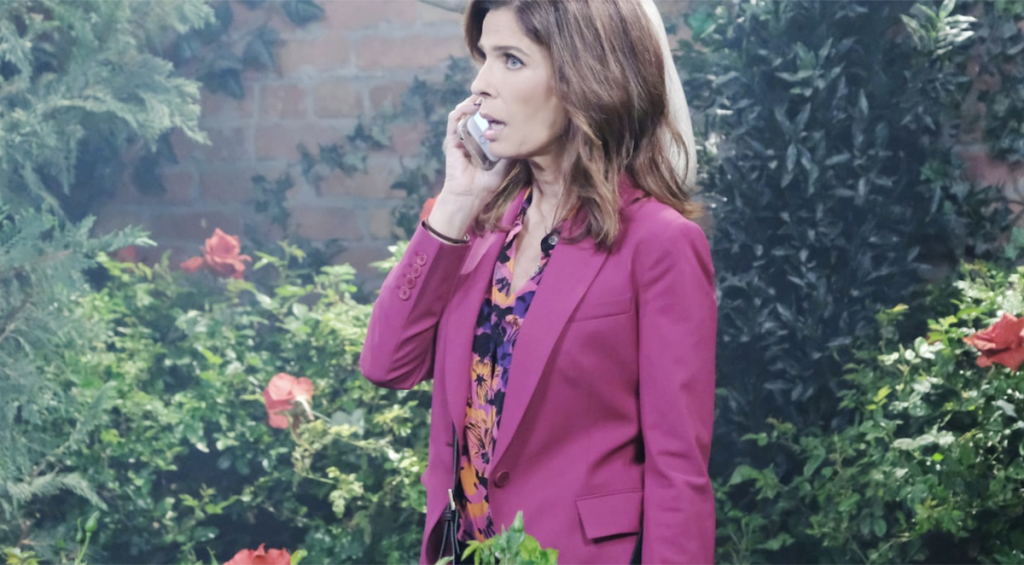 Days of Our Lives spoilers for Wednesday, July 31st finds Eli Grant (Lamon Archey) enjoying his new position at the Salem Police Department. Also, Kristen DiMera (Stacy Haiduk) is none too pleased when she finds out that her new husband Tony DiMera (Thaao Penghlis) does a disappearing act. Hope Brady (Kristian Alfonso) also finds something in Ted Laurent's (Giles Marini) apartment and demands answers.
Days of Our Lives Spoiler – Eli Grant Is In Charge At The Salem Police Department
It begins with Jack Deveraux (Matthew Ashford) kicking his soon-to-be ex-wife Eve Donovan (Kassie de Paiva) out the door and brings in Eli to replace her as the new police commissioner in Salem. Unlike Eve, he's not on a power trip and he's not into dirty tricks, at least not for now. Salem is finally in good hands for the time being.
With that said, Jack also plans on giving Eve the pink slip in their marriage as the two of them are headed towards divorce. Jack might not have his complete memory back, but he does know what a traitor looks like when he sees one.
Also, Kristen, pretending to be Nicole Walker (Arianne Zucker) plans to marry her own brother Tony in the hopes that she can maintain some control of DiMera Enterprises. She even brings Brady Black (Eric Martsolf) around to be a witness. However, it doesn't take Tony very long to do a disappearing act which is strange, considering that he's in a wheelchair.
Clearly, Kristen doesn't have many people in Salem that she can really count on. But that's not going to stop her from getting the one person who she really wants: Brady. Days of Our Lives spoilers tease that Kristen will manage to bed Brady as Nicole, while at the same time hoping that her mask won't' slip off. Stefan Di Mera (Brandon Barash) and his new wife Gabi Hernandez (Camila Banus), meanwhile, are cooking up a plan of their own as Stefan is hoping to use their marriage as a way to stay at the top of their company.
Days of Our Lives #DOOL Spoilers: Rex Leaves Salem, Can Eric and Sarah Be Happy Now? @celebratesoaps https://t.co/91dELNxfpk

— SOS/CTS/HH (@SoapOperaSpy) July 30, 2019
DOOL Spoiler – Hope Brady Snoops Around And Finds Cash
Elsewhere, Hope will do a little snooping around her boyfriend's apartment. She is going to stumble upon a huge wad of cash and naturally, she's going to ask Ted about it. Unfortunately, it's something that he can't quite explain to her right away.
Sarah Horton (Linsey Godfre) will make a huge mistake, adding to her already complicated love triangle between her, her husband Rex Brady (Kyle Lowder), Eric Brady (Greg Vaughan) and soon enough, Xander Cook (Paul Telfer). It's not going to go very well with Rex and soon enough she's going to find herself as a single woman again as their marriage goes bust. Fans will have to tune in to find out what will happen next!
Stay tuned to Days of Our Lives and check Days of Our Lives spoilers frequently for all the latest news, updates and developments!