Days of Our Lives Spoilers: Kristen DiMera is Back and Bringing Her Crazy To Salem!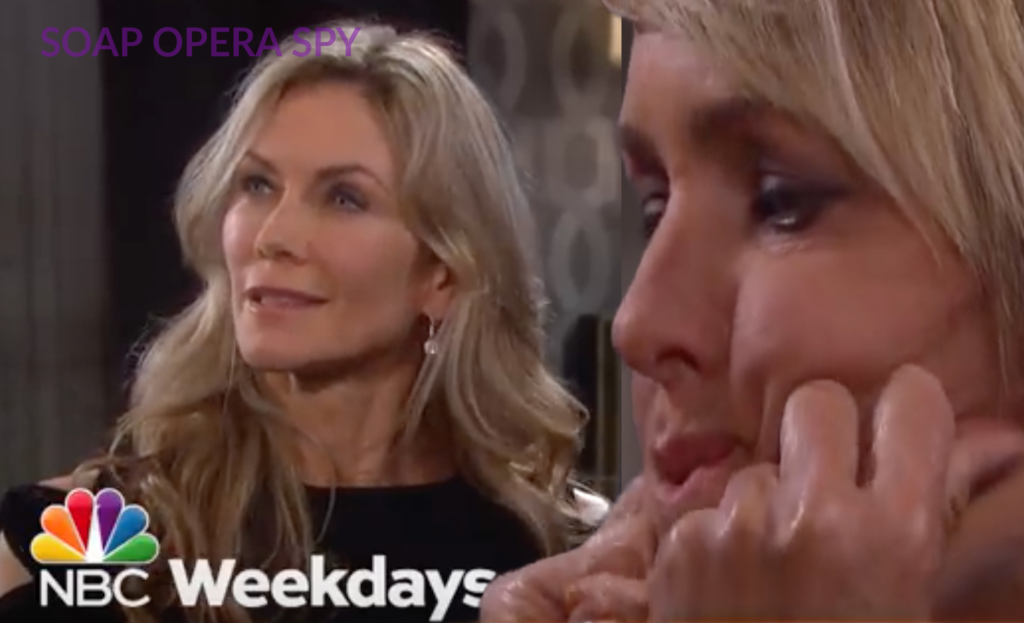 Just when things couldn't get any crazier in Salem, it just did. New Days of Our Lives spoilers indicate that Kristen DiMera (Stacy Haiduk) is back and yes, she's crazier than ever. You won't want to miss any of the action. Here's what you need to know.
Just last week Nicole Walker (Arianne Zucker) revealed in a startling cliffhanger that she has actually been pretending to be 'Nicole' this entire time. Instead, she's actually Kristen. Talk about mind-blowing, right? Apparently, Nicole has been pretending to mourn the loss of her daughter Holly Jonas (Mallory Twins), who was tragically killed in an accident several weeks ago.
Or at least, that's what she wants the residents of Salem to believe. Little does anyone know that Nicole/Kristen has actually been working with Xander Cook (Paul Telfer) behind the scenes? Together, they want to make sure that the people who have done them wrong in the past are going to pay their price for it! Talk about double the trouble.
Now, as far as 'Kristen' is concerned, Days of our Lives spoilers indicate that she wants Brady Black (Eric Martsolf) back and she's willing to do anything for that to happen. Kristen put on another face to win back her man but as a Days of Our Lives teaser trailer suggests, she's taking things a little too far! She even says in the promo while looking at a mask of Nicole, "I hate having to be you to get him."
Now, while Brady has made it clear that he does want to have Nicole back in his life again, it will be interesting to see how he will react to seeing Kristen pursue him in the next several weeks. Even Xander Cook thinks it's a plan that is bound to go wrong.
With that said, here's another question that everyone has on their minds: is the real Nicole Walker alive? And if so, where in the world is she hiding? We have a feeling that there are several more surprises ahead. Of course, fans will have to tune in to find out what will happen next!
As always, more detailed Spoilers and Breaking news will appear here on Soap Opera Spy!