Days Of Our Lives Spoilers: Big Returns And Exciting Storylines Heat Up This Summer On DOOL
Summer is going to be huge on Days of Our Lives. According to the soap's action-packed promo, there will be exciting events including four weddings, an anniversary, an engagement, and a celebration of life. There will also be big character returns during these important occasions.
Love is in the air this summer as spoilers reveal that Eli Grant (Lamon Archey) and Lani Price (Sal Stower) may get back together after a brief breakup due to Lani's obsession with Jordan Ridgeway's (Chrishell Hartley) baby. The pair will share an intimate kiss during the fourth of July, where they share plenty of other romantic moments.
DOOL Spoilers– Gabi And Stefan Take It To The Next Level
Meanwhile, fans will also see Ciara Brady (Victoria Konefal) and Ben Weston (Robert Scott Wilson) grow closer to each other.
Elsewhere, Stefan DiMera (Brandon Barash) wants to take his relationship with Gabi Hernandez (Camila Banus) to another level. He will admit that his feelings for her go beyond just wanting to have sex. Stefan's admission of his true feelings for her is exactly what Gabi wants to happen. However, things will become more complicated for the two.
There is also a blossoming romance between Xander Cook (Paul Telfer) and Dr. Sarah Horton (Linsey Godfrey). He flirts with her, and with the help of a few glasses of alcohol, the two ended up in bed together. Xander will develop romantic feelings for Sarah and what started with flirting could end up into a real and serious relationship.
DAYS Spoilers– Caroline's Memorial Brings Big Returns!
JJ Deveraux (Casey Moss) will tell Haley Chen (Thia Megia) he loves her and Jack Deveraux (Matthew Ashford) lets Jennifer Horton (Melissa Reeves) know that he wants to remember his past, which will send them both down to memory lane.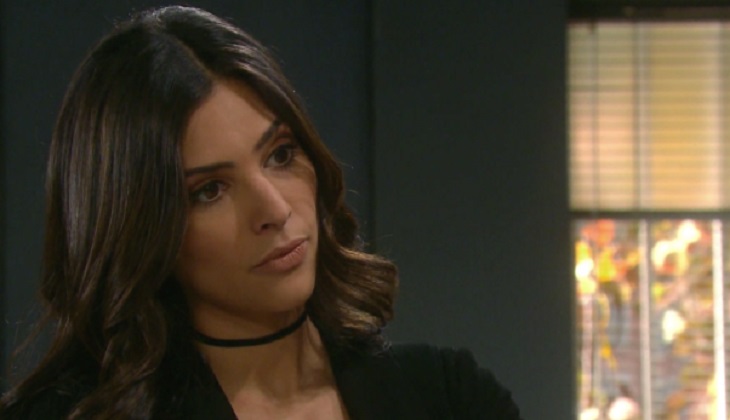 A memorial service will also be held for Caroline Brady. Apart from that, John Black (Bryan Dattilo) and Leann Hunley will celebrate their anniversary. These events will bring forth the return of Carrie Brady Reed (Christie Clark) to attend the funeral of her grandmother, Caroline. She will also be seen kissing with Rafe Hernandez (Galen Gering). Shawn Brady (Brandon Beemer) and his wife, Belle Black Brady (Martha Madison) will also come home for the funeral service.
Other characters who will also return this summer include Sami Brady (Alison Sweeney) and Lucas Horton (Bryan Dattilo). They will be back in Salem because of their oldest son, Will Horton (Chandler Massey), who is having major health problems.
Stay tuned to Days of Our Lives and keep checking DOOL spoilers frequently for all the latest news, updates and developments! As always, more detailed Spoilers and Breaking news will appear here on Soap Opera Spy!