Young and The Restless Spoilers: Cait Fairbanks Teases Tessa Drama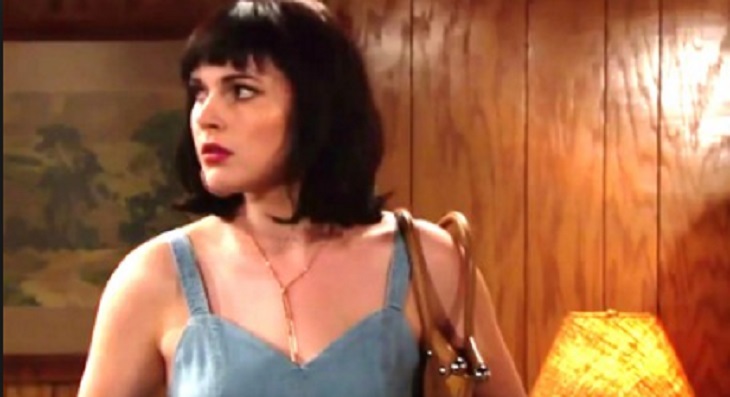 It looks like Cait Fairbanks loves it whenever her character goes to the "dark side," so to speak. The Young and the Restless actress recently admitted that she's having a lot of fun playing Genoa City's number one troublemaker.
As a matter of fact, she has no problem playing a villainous character that might not be liked or even appreciated by every fan out there.
Young And The Restless Star – Cait Fairbanks Speaks Out
Cait opened up about Tessa Porter's mischievous ways in a new interview with CBS Soaps in Depth. The actress told the publication, "I find that exciting. I actually like the challenge of making bad behavior into more of a human instinct. It's more interesting as an actor to try to take a character that is a villain and try to humanize them as much as possible. It becomes a fun game!"
Just recently, Tessa blackmailed Sharon, Victoria, Nikki, and Phyllis in order to make some money to pay off the human traffickers she hired to smuggle her sister Crystal into Canada.
LOVE Y&R? SUBSCRIBE TO OUR THE YOUNG & THE RESTLESS NEWSLETTER, HERE!
Young And The Restless Spoilers – Tessa Drama
Cait further explained, "It's interesting because sometimes people don't just attack the character of Tessa, it turns into personal attacks, which is where I'm like, 'Wait, wait, wait! That's not me! I promise you, that's not me! I'm not hurting Camryn. It's Tessa hurting Mariah! But I think it's hard because Mariah is such a loved character, and hurting her leads to a negative response. So I do understand the fan reaction!"
The Young and the Restless (YR) Spoilers: Devon Needs Family – Fen Set To Stream https://t.co/3t6p2eRCSU pic.twitter.com/EzieD5lRED

— CelebratingTheSoaps (@celebratesoaps) December 21, 2018
The Young and the Restless airs weekdays on the CBS network. Check your local listings for times. In the meantime, drop us a line with your thoughts in our comments section below.