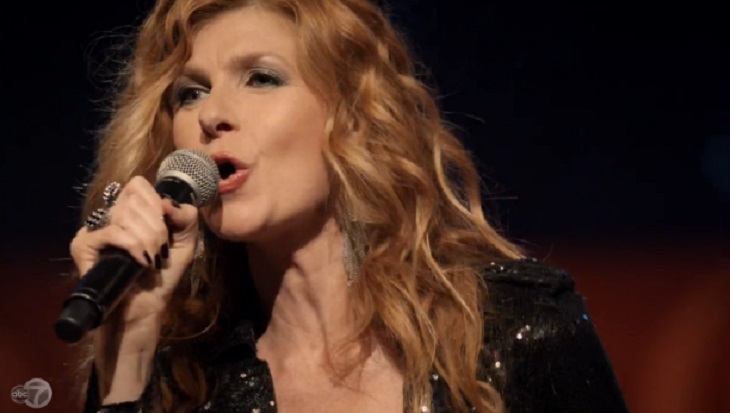 TV drama Nashville is no stranger to behind the scenes drama. It was cancelled after 4 seasons on ABC, only to be picked up by CMT. To the Nashville fans, or Nashies, it was to be the perfect fit. Half way into season 5 the fans were in for the most shocking story line, when main character Rayna Jaymes (Connie Britton) died due to complications from a car wreck.
Nashies were devastated, angry, and confused. Leaving many to ask the question "How can Nashville continue after such a loss?". CMT's announcement that there will be a season 6, has only opened up the question "Is this to be the final season?".
Related: General Hospital and Nashville Star Jonathan Jackson's Band Enation Shares Upcoming Tour Information
The first 11 episodes of season 5 rating numbers were no where near what was received on ABC (a broadcast channel), but were solid numbers for CMT (a cable channel). The first half of season 5 averaged 2 million viewers, making Nashville the most watched show in CMT history.
Nashville, all together has released 10 sound tracks, a Christmas album, sold over one million album units, over 5 million single-track downloads, and nominated for multiple Emmy's,Golden Globe's, and Critic's Choice Award. So it should come as no surprise it was renewed for a 6th season.
The second half of season 5 will pick up 10 weeks after the shocking death of Rayna Jaymes (Connie Britton). Executive producer and Show runner, Marshall Herskovitz shared in an interview with ET "People suffer over her loss, but there are amazing stories in the second half of the season. It's not just a depressing sense of mourning that hovers (over) every episode".
With story lines as Juliette's still recovering from the plane crash, and the announcement of Scarlett's pregnancy, it leaves fans with a lot to still tie up. Season 5 returns June 1st, just six days before the CMT Music Awards that will be hosted by Charles Esten, Nashville's Deacon Claybourne.
Charles Esten, Hayden Panettiere, Jonathan Jackson, and Claire Bowen are expected to continue with the show in season 6. Joining the cast is Jeff Nordling (Big Little Lies), Rachel Bilson (Heart of Dixie), and Kaitlin Doubleday (Empire).  Jeff Nordling, cast as Brad Maitland, owner of the most successful record label in Nashville. Rachel Bilson and Kaitlin Doubleday, no characters have been given.
Related: Nashville 2017 Spoilers: CMT Renews Nashville For Season 6!
Though clues (posted images) given by the actresses, both are expected to play major roles with connections to Rayna's record label Highway '65, and to the Bluebird Cafe. Season 6 is set to premiere in early 2018. Hulu will continue to stream new episodes the day after they premiere on CMT.
Share your thoughts in the Comments section below, on our Facebook Page,  join our Facebook Group