General Hospital News: A Tribute to The Incomparable Tracy Quartermaine – Jane Elliot You Will Be Missed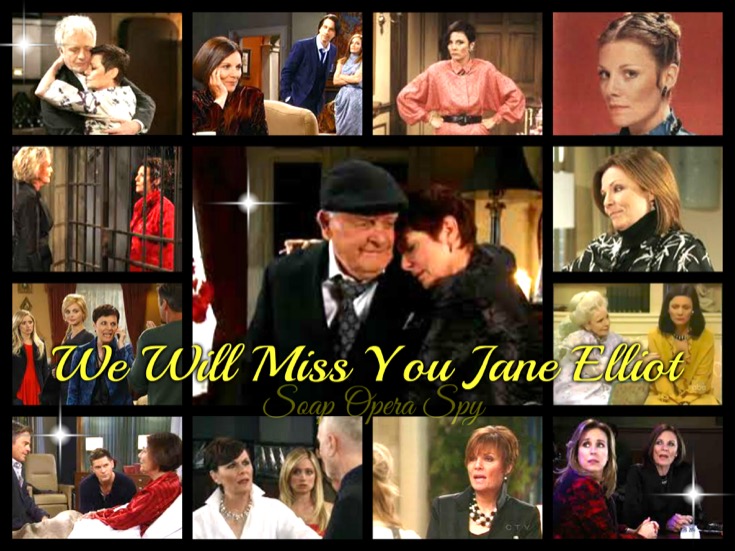 General Hospital news have revealed that long time character Tracy Quartermaine (Jane Elliot) will be leaving the show as Elliot will be retiring. To say that Tracy has been one of the most colorful and intriguing characters would be an understatement of massive proportions. Tracy Quartermaine has driven more story lines than almost any character and has made every fan love her, hate her, and often do both simultaneously.
Tracy Quartermaine first appeared on General Hospital in 1979. Jane Elliot brought the character to life from the very beginning, giving Tracy a fire that was, without doubt, unquenchable. As the daughter of the infamous Edward Quartermaine, Tracy was often spoiled, stubborn, and always fascinating. She has tried to seize control of the family company, ELQ, and has made a life's work of battling with various members of her family. She has contributed to the Quartermaine family line with two biological sons, two stepsons, and one step daughter.
She has lied, cheated, and clawed her way to the top of the Quartermaine family and Port Charles Society, only to get knocked down and have to start all over again. Jane Elliot masterfully crafted Tracy Quartermaine in such a way that she became a villain people loved to hate. Tracy has been charming and cunning and fierce and has manipulated organized crime and chased buried treasure, all the while searching for someone to love her, fiery faults and all.
Through all the ups and downs of Tracy Quartermaine, Jane Elliot has portrayed the dynamic character with a dedication that has brought Tracy to life, into our homes, and our hearts. Tracy Quartermaine, and Jane Elliot, will be sorely missed and will leave a hole in Port Charles that may never be filled. A tremendous amount of thanks to Jane who brought to life one of the most memorable characters in General Hospital history.
Stay tuned to GH and don't forget to check Soap Opera Spy often for the latest "General Hospital" spoilers, rumors, updates and news.
Share your thoughts in the Comments section below, on our Facebook Page,  follow our Twitter Account or Head over to our Facebook Group To Talk Soaps Daily!
[CLICK ON THE THUMBNAILS BELOW TO MAKE LARGER]