EastEnders Spoilers: New Couple Arrives In Walford!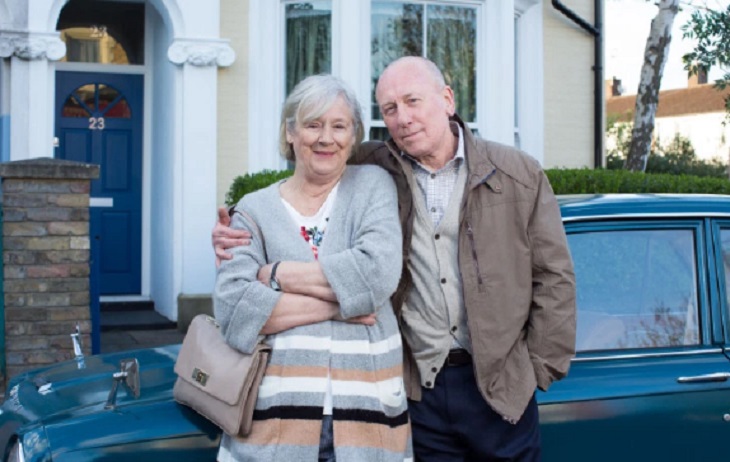 EastEnders spoilers tease that Joyce and Ted Murray are set to join the square when they are forced to move from a local area against their will. They already have strong links with the community, Dot Branning in particular. But how will they cope with the move, the constant upheaval of drama? It is unusual for a marriage to last more than a few years in Walford, will theirs be tested beyond repair?
Joyce is to be played by actress Maggie Stead who is best known for her roles in Chewing Gum, the very popular comedy on E4. She has also been in Shine in the Sky and is a frequent actor in the Royal Shakespeare Company.
A very eclectic mix of work, the actress is said to be "incredibly excited to joining such a well-established show."
Related: Ned Porteous Hints Grant Mitchell And Mark Fowler Return, Ross Kemp Back To Walford?
As for her screen Husband Christopher Timothy, he might be more widely known for his role in Doctors, another popular British day time soap, so he is on familiar ground.  He was very popular as Brandon (Mac) McGuire, but the character suffered a heart attack back in 2006.
Christopher is also enthused to work back on a popular British soap saying this: "I'm looking forward to meeting all the cast who I've been used to seeing on TV over the years."
Related: Michelle Fowler Leaving Walford, Returns To States With Teen Lover Preston?
The Murrays will arrive looking perfect, a 60 year marriage. And a long friendship with Dot put them in a good place, but how long can that perfection stay in place. Not very long in Walford is our guess. It will not take much time for cracks to appear and secrets from the past to creep up on the pair. The shows produces Sean O'Conner has said: "It's not long before echoes of the past catch up with them."
The pair will be introduced to the show later this spring in an effort to freshen up the show with some new and exciting characters.
Share your thoughts in the Comments section below, on our Facebook Page,  join our Facebook Group 
Affiliate links included below. Thanks for your support!