Big Brother 19 Spoilers: Week 11 POV Ceremony Results – Find Out If Veto Was Used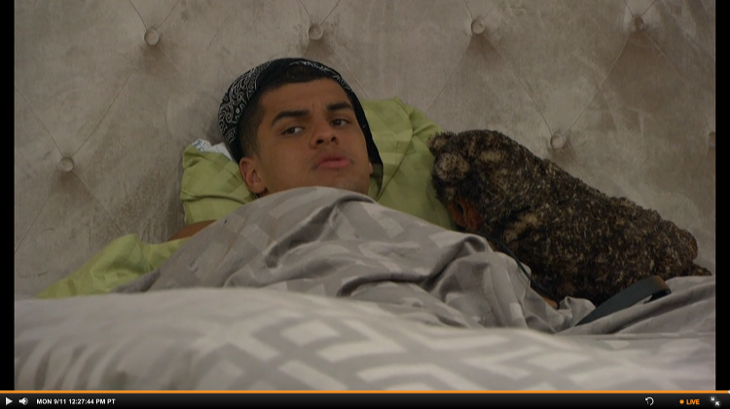 Big Brother 19 spoilers reveal if the POV was used during Week 11. The week seemed cut and dry, but the BB19 fans have learned that often the house is turned upset down at the last minute. This week, most of the BB houseguests are on the same page. It looks like Alex Ow's game could be over.
To recap Week 11 so far, Josh Martinez won the HOH competition and put Kevin Schlehuber and Alex for eviction. Paul Abrahamian won the POV and decided not to use the Veto to save either nominee. Alex realizes that her Big Brother journey is probably over and will go home during Wednesday's special pre-recorded eviction.
Josh still hasn't given up on the possibility of flipping the vote. He realizes that Paul is a snake and he may be able to trust him. His biggest issue with flipping the vote is putting his trust in Alex not to backstab him. The reality is, if given a chance, she would probably partner up with Paul and help him target Josh.
Another issue Josh faces is convincing Christmas Abbott to split the vote. While Christmas and Paul dislike Kevin, they want to keep him around because he will be easy to beat. He hasn't won one single competition yet and always claims that he "almost" won. The likelihood of the Boston native winning anything is pretty slim. He would be the ideal person to the final three.
Big Brother 19 spoilers state that Alex has told the cameras a few times that she knows that Paul has targeted her and behind her and Jason Dent's eviction. However, when it comes down to it, she still feels completely loyal to him. Her loyalty is hard for many BB19 to understand, considering he betrayed her with Dent's eviction.
The biggest question is if Josh will convince Paul or Christmas to force a tie during Week 11's eviction. If he does, will be vote Kevin or Alex out? If he saves Alex, would she stick with Josh or team up with Paul again? Stick with Soap Opera Spy for more Big Brother 19 spoilers, news, and live feed updates!
Share your thoughts in the Comments section below, on our Facebook Page,  join our Facebook Group