Sean Kanan's character, Deacon Sharpe was absent from the canvas at 'The Bold and the Beautiful' for sometime. The character's absent was briefly explained by his wife Quinn Fuller (Rena Sofer), she stated that they were having some marital problems and he left Los Angeles for a while.
Deacon resurfaced on 'The Bold and the Beautiful' canvas this week to find his wife hiding Liam (Scott Clifton) from all his friends and family members. Deacon disagreed with his wife's latest tactics to keep Liam and Steffy (Jacqueline McInnes Woods) apart to allow Steffy and Wyatt (Darin Brooks) more time to get closer. We are definitely happy to have Deacon back on the CBS soap opera.
Related: Quinn Tricks Liam Into Dumping Steffy by Phone – Thomas Apologizes to Caroline, Promises to Change
Just last week Sean Kanan and I were speaking, He gave me a few insights as to what has been keeeping him busy outside of the CBS soap. When I asked Sean about his other projects outside of B&B this is what the actor had to say:
"I have completed two independent films in the last eight months. Both can be referenced on my IMDB. They are called Limelight and South 32. South 32 will host a screening March 12 at 6pm at the famous Crest Theater located at 1262 Westwood Blvd. The screening is free."
Below you can find some stills that Sean forwarded to me. Be sure NOT to miss the screening of South 32 as this is free. Let's support Sean in his ventures!
Related: Quinn Tells Wyatt to Elope with Steffy – Deacon Shocked by Quinn's Scheme, Insists It Won't End Well
So are you happy to see Deacon back and involved in the Quinn & Liam story? Are you excited to see Sean's work outside of B&B? Will you be attending the screening?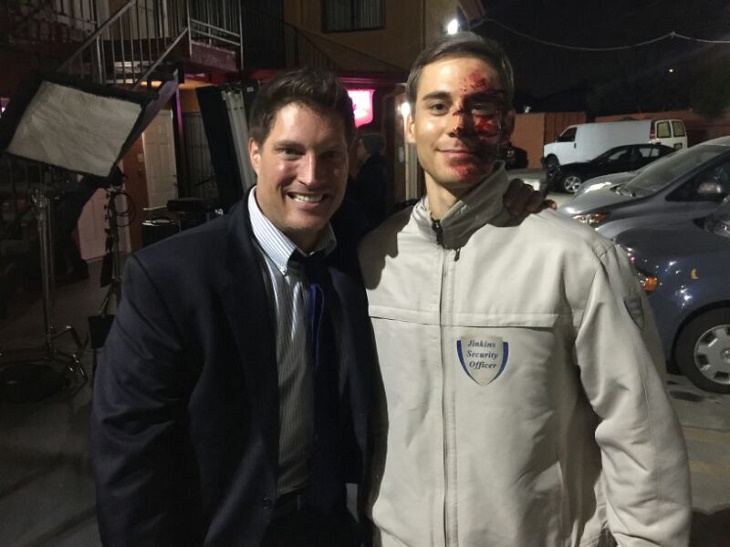 Share your thoughts in the Comments section below, on our Facebook Page, or join our Facebook Group for Discussion.