'General Hospital' Spoilers: Ava Encourages Dillon To Romance Kiki – Can Dillon Steal Morgan's Girlfriend?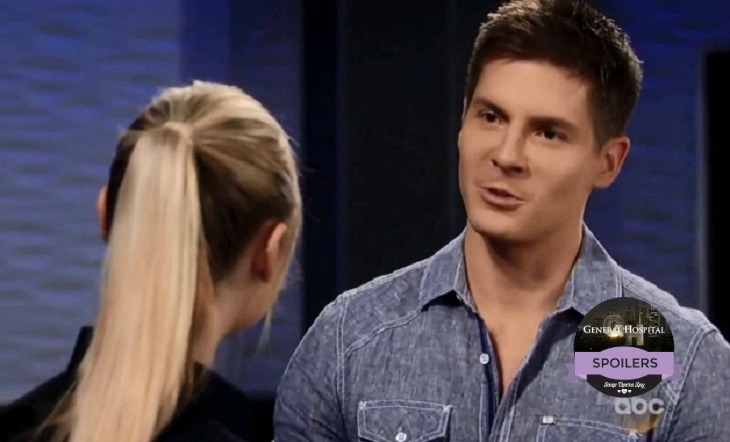 If you are fans of General Hospital's Kiki Jerome (Hayley Erin) and Morgan Corinthos (Bryan Craig), you need to prepare yourself for a bumpy ride, although that would be nothing new for this duo. Kiki's mother, Ava Jerome (Maura West), may finally have the ammunition to break these two up for good.
Related: Monica Reveals Nelle's Test Results To Carly – Is She Josslyn's Kidney Donor?
For years, we have seen Ava as a troublemaker, and probably the last person we would seek advice from, especially in relationships considering she slept with her daughter's boyfriend on more than one occasion, even thinking at one point that her daughter Avery, was Morgan's. Ava really loves her daughter and wants the best for her and honestly, she is probably right in thinking that Morgan is not the best man for Kiki.
Morgan is the son of mobster, Sonny Corinthos (Maurie Benard), Ava's sworn enemy. Even though Sonny is the father of her youngest daughter, Avery, it has not stopped him from threatening to kill Ava. This is not the kind of family that she wants her daughter to be involved with, in any way! After Kiki had been shot, thanks to Morgan's manic episode and now might have an STI from Morgan, Ava is willing to resort to anything to end this couple.
After noticing, that Dillon Quartermaine (Robert Palmer Watkins), might be the key to ending Morgan and Kiki for good, Ava feels that Dillon is a much better match for Kiki and pays a visit to Dillon suggesting that he should still pursue Kiki, and sweetens the conversation by saying Kiki would be much happier with him than Morgan. Dillon is instantly intrigued, and really begins to think it's a possibility, but he cannot help but ask Ava if this is just a ploy to use him so she could have Morgan herself.
Related: JaSam Awaits Malaria News – Nina Meets Nelle – Ava Manipulates Dillon – Michael Suspicious Of Joe Rivera
When Bryan Craig (Morgan) is asked how he feels about Kiki's situation, he says it depends on who you are asking. As GH's Morgan, he feels that Kiki is his girl and Dillon should just back off. As Bryan, he doesn't understand why Kiki would even try things again with Morgan. He has messed up their relationship with so many things; the top of them being sleeping with her mother. Bryan even dished to ABC Soaps In Depth, "If I was Kiki's dad, I'd be like, "Go with Dillon!""
Which couple do you prefer? Is Kiki making a mistake staying obligated to Morgan or does she deserve that fresh start with a much less complicated guy like Dillon?
Check Soap Opera Spy often for updates, news and spoilers!
Share your thoughts in the Comments section below, on our Facebook Page,  join our Facebook Group or Head over to our Discussion Board to Talk Soaps Daily!