'General Hospital' News: Emme Rylan Injury Update – Actress Reveals How Nose Was Broken, Surgery Date, Plus Whether She'll Take Time Off From 'GH'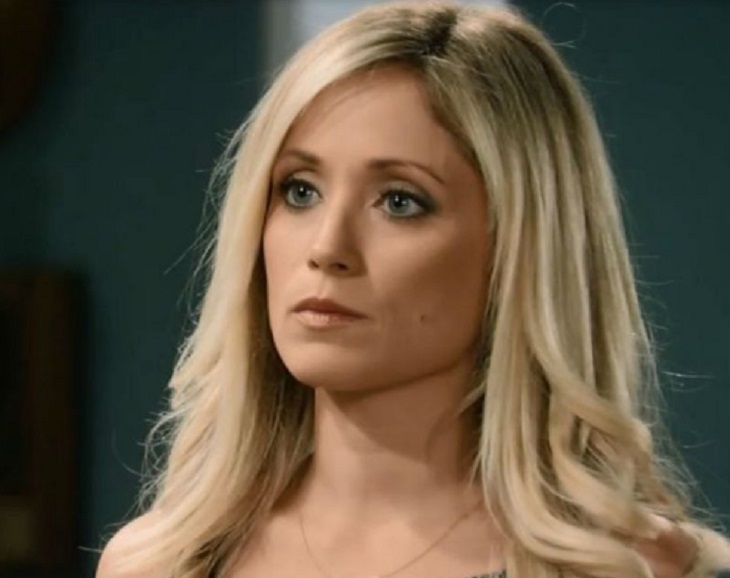 'General Hospital' actress Emme Rylan [Lulu Falconeri] has updated the status of her injury. Currently she is still in recovery process but she shares that her injury will not in any way affect her work schedule. Rylan took to twitter to explain what caused her to damage her nose and the way forward. Here's what she tweeted "Injury update- I have surgery Thursday morning but because of already scheduled dark weeks I will not be taking time off from work. 🙂 #GH".
Related: Jon Lindstrom Dishes On 'GH' Return, Plus Kevin And Laura's New Relationship
Rylan succumbed to a broken nose as a result of a small accident with her son Levi. She provided details on what happened by tweeting "My son [Levi] was running to jump on a cushion I was on & I sat up just as he jumped, his head broke my nose! Taken down by 4yr old!" As a fan reached out in concern she disclosed how terrible the break was. Rylan went on further to share "The break is bad, and my nose is totally crooked! They are not making any incisions on the face thank goodness!"
Rylan's operation will take place this week and should bring her back to some level or normality. It may take a while for her to be fully recovered but don't expect the incident to affect her 'General Hospital' schedule. According to Rylan she will not be taking any time off from work for the recovery process. At this point GH executives have not spoken out on the situation and there is no indication as to how her injury will affect storyline. It is not clear if her nose injury will be written into her the story since she's not taking any break.
Related: Naomi Gets Mysterious Call – Liz Stumbles Upon Shocking Mystery – Finn and Obrecht's Feud Erupts!
Look for stories to heat up where Lulu and Dante [Dominic Zamprogna] is concerned as 'General Hospital' progresses.
Share your thoughts in the Comments section below, on our Facebook Page,  join our Facebook Group or Head over to our Discussion Board to Talk Soaps Daily!