'Days of Our Lives' News – Stefano DiMera Gone for Good – Joseph Mascolo Exit Confirmed by DOOL Costars on Social Media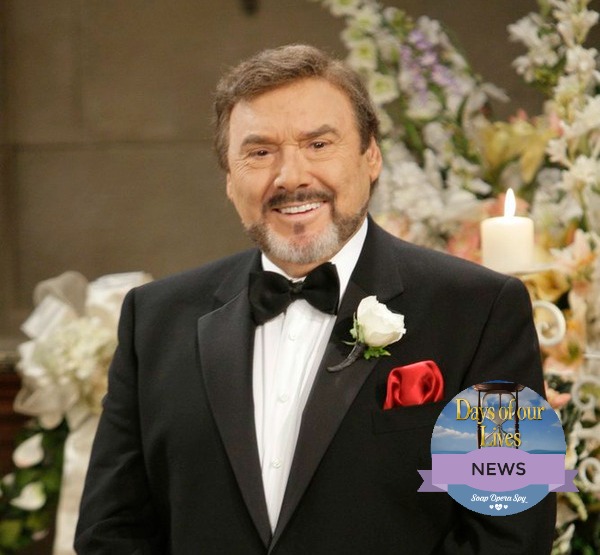 'Days of Our Lives' (DOOL) news indicates that even the Stefano DiMera [Joseph Mascolo] has beaten the odds before, this time it looks like "The Phoenix" won't rise from the ashes. Mascolo's costars confirmed the actor's final exit on social media, to great disappointment from fans.
Few expected when Hope Brady [Kristian Alfonso] shot rival Stefano last week that final death would be the outcome. After all, how many times has Stefano cheated death? He's been drowned, shot (more than once), burned (more than once), bombed, caught in a hurricane, plus a plane and car crash.
It seemed like Stefano could surely survive three more bullets at the hands of Hope, but social media posts from costars reveal that his 34 year reign of terror in Salem is done for good. Here's a look at some of the social media sendoffs from co-stars:
A Martinez – DOOL's Eduardo Hernandez – tweeted "Joe Mascolo. Well done, sir."

Miranda Wilson – DOOL's Megan DiMera – tweeted "That man was really like a father to me. Was teary-eyed."

Thaao Penghlis – DOOL's Tony DiMera – tweeted "So sorry about my dear Stefano today. Andre will miss him dearly."

Kristian Alfonso – DOOL's Hope Brady – tweeted "I will miss working with Joe, love him, loved working with him."

Dena Higley – DOOL writer – tweeted "Joe Mascolo taught me class. Love U Joe!"
Fan response has been even greater than that of coworkers – many lamenting that the Phoenix was gone for good – with some frustrated at the manner of his death. Looks like everyone is sad to see the legend go, but Mascolo's health concerns may have forced a hasty exit for his character.
When Mascolo negotiated his last contract renewal, he insisted on a maximum of two days of work per week which resulted in much less screen time than fans would have preferred. But now, all signs point to a permanent exit from Salem for Joe Mascolo – and Stefano DiMera.
What do you think DOOL fans? Will Salem be the same without the evil Stefano? How much will you miss Joseph Mascolo? Share your thoughts in the comments below and be sure to check back with Soap Opera Spy often for more "Days of Our Lives" spoilers, news and updates.
Share your thoughts in the Comments section below, on our Facebook Page, or join our Facebook Group for Discussion.