Soap Opera News: Remembering Soap Actors and Actresses We Lost in 2015
Many beloved soap opera stars died in 2015. Let's take a moment to look back and say farewell to those who passed away over the past year.
Beau Kazer [Brock Reynolds, "The Young and the Restless"] passed away in Thousand Oaks, California on December 30, 2014. The 63-year-old's cause of death was not released. Former "Y&R" co-star Doug Davidson remembered Kazar, "He was such a loving, sweet man who loves life and the show." Kazar originated the role of Katherine Chancellor's [late Jeanne Cooper] son in 1974. Though Beau passed on December 20, 2014 fans did not find out about the actor's passing until January 6, 2015.
Don Crabtree [Lloyd Hubbard, "The Edge of Night"] died at the age of 86 on April 19. In addition to his role on "The Edge of Night" Crabtree was an accomplished singer and entertainer, and found success as buying old homes, fixing them up and selling them.
John Colenback [Dr. Dan Stewart, "As the World Turns"] was 85-years-old when he died on May 12 in West Hollywood. Colenback also enjoyed a career on-and-off Broadway. John's obituary revealed that he was a talented calligrapher and watercolorist as well as a wonderful gourmet chef.
Anne Meara [Peggy Moody, "All My Children"] passed away at the age of 85 on May 23. In the 1950s Anne launched a career in stand-up comedy with her husband Jerry Stiller. In addition to her work on "AMC" Meara was a primetime television ["Murphy Brown," "Sex In the City" and "King of Queens"] and movies ["Fame," "Awakenings" and "Reality Bites].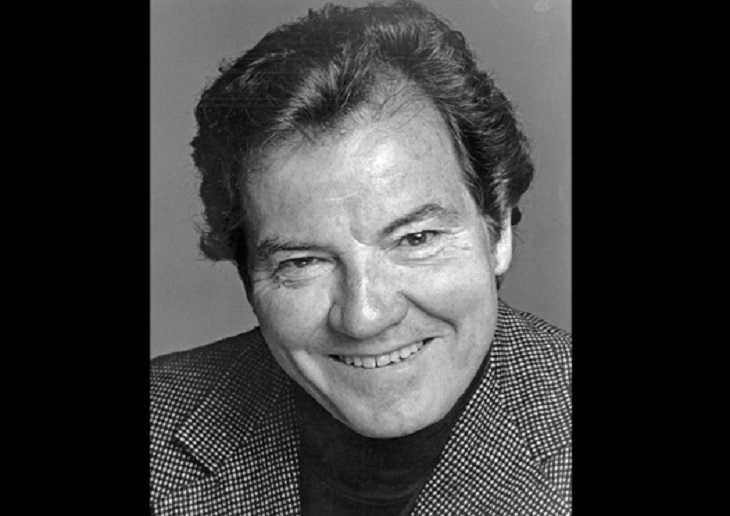 John P. Connell [Dr. David Malone, "Young Doctor Malone"]: was 91-years-old when he died on September 10. In addition to his role on "Young Doctor Malone" John was a decorated World War II veteran. Connell, with his wife Mila, wrote over 100 scripts for the soap opera "Secret Storm."
Nathaniel Marston [Al Holden/Dr. Michael McBain, "One Life to Live'], 40, died due to complications after car accident on November 11. Marston's mother Elizabeth Jackson shared the news of her son's passing on Facebook, "Nathaniel passed away peacefully as I held him in my arms." Memorial services for Marston were held in Hawaii, Nevada and New York City.
David Canary [Adam Chandler/Stuart Chandler, "All My Children"] passed away on November 16 from natural causes. The iconic actor also portrayed Candy Canaday on the 1960s primetime television program "Bonanza." Before joining the cast of "AMC" Canary portrayed Steven Frame on "Another World" from 1981 until 1983. David was nominated for 16 Daytime Emmys during his 26-year career on "All My Children" and the actor won five of the coveted golden trophies.
Patricia Elliott [Renee Divine Buchanan, "One Life to Live"] lost her fight with cancer on December 20 at the age of 77. Patricia was a Tony award winner – the actress first Tony award was for her work in the musical "A Little Night Music" in 1973.
Our sincerest condolences to the friends and families of all the soap opera stars we lost in 2015. The actors and actresses provided fans with many years of enjoyment and will be greatly missed.
Share your thoughts in the Comments section below, on our Facebook Page, or join our Facebook Group for Discussion.