Drama Between 90 Day Fiancé Stars Molly & Cynthia Heats Up With Theft Claims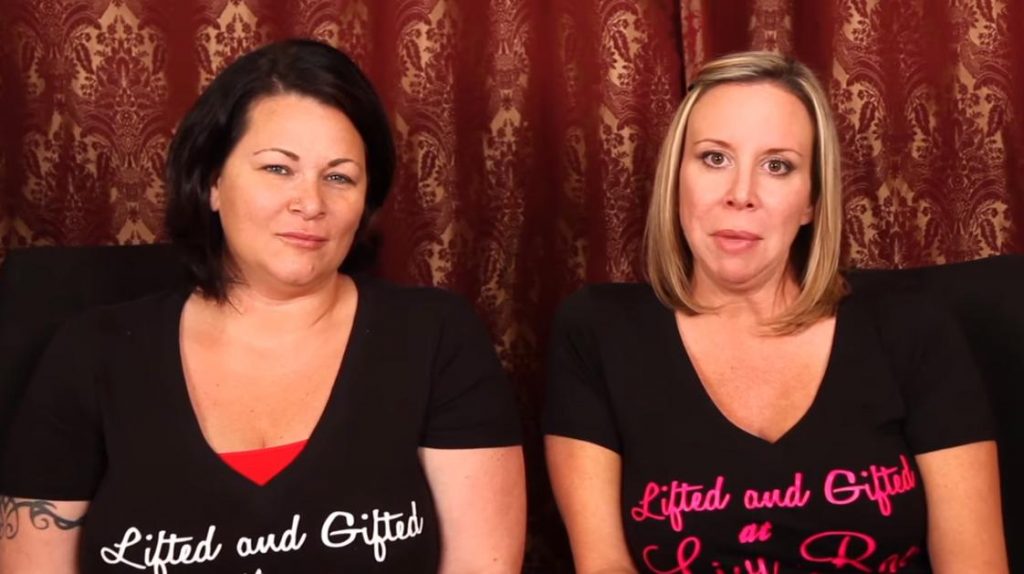 As 90 Day Fiancé star Molly Hopkins' business lawsuit continues she accuses former bestie Cynthia of 'stealing' money.
As the drama between 90 Day Fiancé star Molly Hopkins and her former best friend Cynthia Decker rages on, new claims have surfaced. In fact, now, Molly accuses Cynthia of "stealing" money from their mutual business, LiviRae Lingerie. Read on to find out more about the ongoing drama between the former Pillow Talk friends.
90 Day Fiancé stars Molly Hopkins vs. Cynthia Decker
Fans of the TLC reality show have been watching the drama between 90 Day Fiancé star Molly Hopkins and her former best friend, Cynthia Decker. Reportedly, in a court hearing on March 7, the two former BFFs have reached a settlement. In that settlement, Cynthia has reportedly agreed to sell her share of LIviRae Lingerie to Molly for $600,000. Meanwhile, payment is to be made via weekly installments of $2,750. Moreover, according to documents obtained by In Touch, Cynthia will be removed from their joint business accounts.
While that all sounds fine and dandy, on the same day. Cynthia allegedly paid her personal credit card bill with company money. In fact, she allegedly added the business's bank account as the payer and cleared the entire balance.
In emergency motion documents obtained by In Touch, Molly accuses Cynthia of transferring $10,000 to her personal bank account, while also withdrawing $20,000 in cash. Now, after Cynthia has allegedly refused to repay the money, Molly is requesting an interlocutory injunction. Reportedly, this will preserve the subject matter until the trial is over.
Cynthia denies Molly's claims
On Cynthia's part, she has denied Molly's claims, saying she did not steal $30,000. She told In Touch that at the time she was still a 50/50 owner in the business, saying:
The only agreement we have has not gone through. But I did not steal $30,000.
Meanwhile, Molly responded to Cynthia's claims by saying, "I am focused on continuing the growth of my business and being a role model to the next generation of Livirae Lingerie." Moreover, she said her primary focus has and always will be her daughters and their well-being, adding:
Olivia and I continue to save the world one bra at a time. I also want to be the best I can be and set an example for my girls, Olivia and Kensley. Cynthia's entire world, just like Kelly's, has blown up and they have no other outlet than to attack me, my business, and my kids. It is extremely unfortunate that grown adults would behave like this and resort to lies and defamation.
Other claims against Cynthia
Besides claims that former 90 Day Fiancé: Pillow Talk star Cynthia stole company money, the documents obtained by In Touch also reveal that Molly filed an emergency protection order against her former BFF. This happened on February 22, after Cynthia allegedly shared a police report online, including Molly's home address.
After being such close friends for so long, there is no doubt the drama between Molly and Cynthia will continue. Read the full story of the court documents on In Touch here.