90 Day Fiancé Star Kris Foster Gets Back 'Destroyed' Motorcycle
90 Day Fiancé: The Other Way star Kris Foster is furious. She recently had her prized motorcycle stolen, and now she has it back. Now, she is furious at the way the thief "destroyed" her bike. The TLC reality star is also not impressed that the police didn't get it back to her sooner.
90 Day Fiancé Kris Foster gets her Harley-Davidson back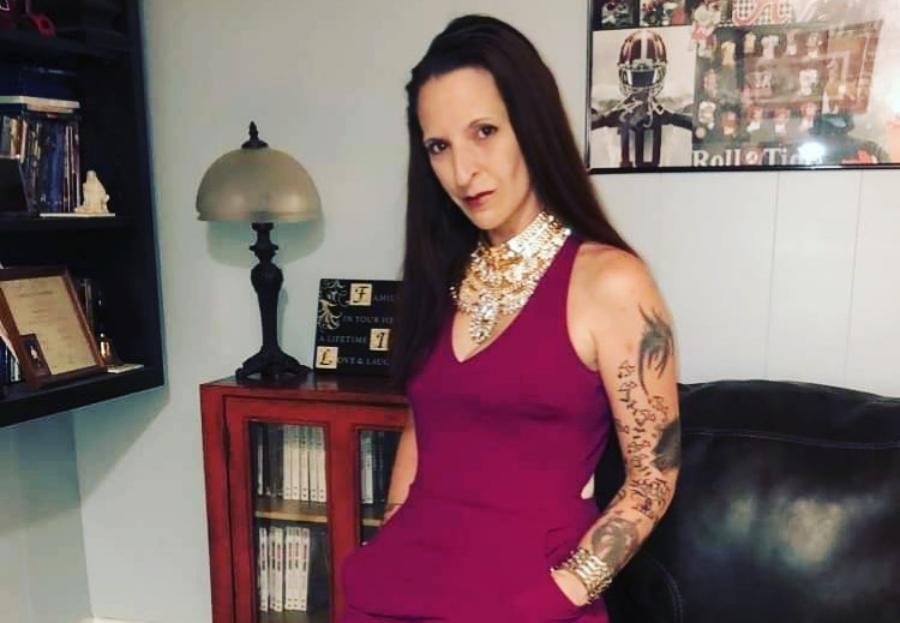 90 Day Fiancé star Kris Foster was pretty angry when someone stole her prized, expensive motorcycle. However, now she has it back, she is furious after seeing its bad condition and paint job.
Kris is known for her role in 90 Day Fiancé: The Other Way season 4, where she has been spending time with Colombian native, Jeymi Noguera. Since the season began, the couple has faced a number of personal problems, but also other issues. One such issue was the theft of Kris' prized Harley-Davidson Fat Boy, which used to belong to her father.
While she was planning to sell the bike for $50K, someone stole the Harley from her garage, hurting her financially and emotionally.
Kris Foster furious over bike theft and recovery
While the Alabama native was thrilled the bike had been recovered, she was also furious over the condition of the Harley-Davidson. Sharing images of the bike, Kris wrote, "Well thanks dope heads for totally destroying my beautiful bike." Meanwhile, she went on to say she was also mad with the Haleyville Police Department, who found her bike but didn't bother to inform her.
In fact, the Harley-Davidson remained in the police impound for two months, leading to additional charges that she doesn't want to pay. Kris wrote: "Add it up 250 for towing it plus 35 a day it sits there." In fact, she said she was asked to pay $500 to get her bike back. Due to this, Foster feels she is being "robbed again" over the fees.
Fans react to before and after photo of Harley-Davidson
After Kris shared the before and after images of her beloved bike, many 90 Day Fiancé fans were happy she had it back. One commented, writing, "It sucks that you have to pay to get your stolen property." Another commented, "I'm glad you got it back. The sentimental value is priceless."
Another fan referred to the new paint job on the bike, writing, "They painted it green!?!?" Kris responded, writing, "yes!! It's horrible!!! I'm trying to get the money to get it out of impound but I'm gonna cry when I pick it up!! Lol."
However, another follower was confused about the timing of Kris' post. The 90 Day Fiancé star quickly clarified it by revealing that when she filmed the show, the police still hadn't found her bike, only the thief himself. Foster added that they never found the bike until recently.
It is clear that she was honest about the theft of the bike after she first posted an image of her Harley-Davidson on Instagram in 2021. While some fans thought $50K sounded too much for the bike, Harley-Davidsons are known as top-quality bikes and many vintage versions are very popular.
Congratulations to Kris Foster on finally getting her prized bike back and here's hoping she can restore it to its former beauty.
90 Day Fiancé: The Other Way airs on Sundays at 8 pm ET on TLC.