Did 19 Kids And Counting Really Ruin Jill Dillard's Life And Almost End Her Marriage?
Duggar Family News reveals that Jill Dillard is starting to open up more about her life while she was on 19 Kids and Counting and Counting On. Jill has been married to her husband, Derick Dillard for years and their relationship was shown on reality television practically since the day that they met. Jill has been busy lately with her new memoir and she and her husband appeared on the Amazon documentary, Shiny, Happy People.
Even though Jill has been getting a lot of backlash, she has some devoted fans that she reached out to recently. She wanted to share some information about how being on a reality show almost ended her marriage. Let's find out what happened.
Jill Dillard's Marriage And Filming
Jill spoke to People Magazine about her marriage recently and how it was changed by being on a reality show.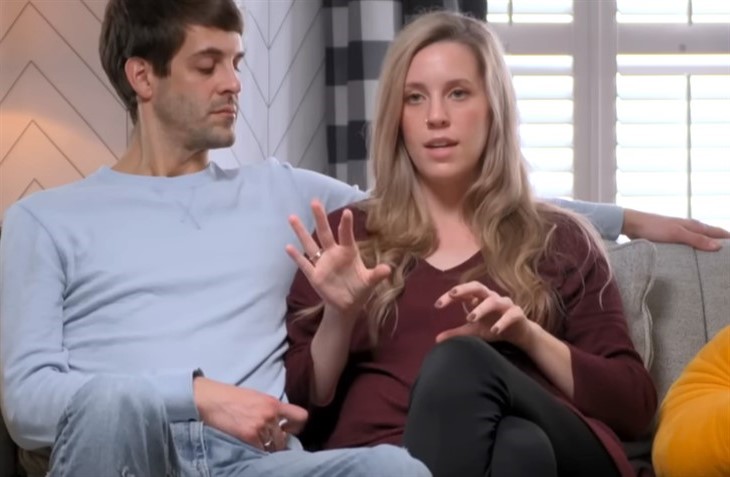 She said, "It caused a lot of frustration in our marriage. Especially early on, where he would feel a certain way about filming something. I'd be like, 'I hear you, I feel you, I also don't want to do whatever it is they're asking us to do either. But we have to.' It began to feel like a burden."
Jill and Derick's book, Counting the Cost comes out this month and they wrote a lot about the very conservative, Christian households that they grew up in.
When they got married in 2014, they decided that the show and the conservative religion wasn't exactly what they wanted to be part of anymore.
They started a family and wanted to work normal jobs, so they went their separate ways.
Jill Dillard's Religion And Childhood
Growing up, the Duggars were in the spotlight and the way that they were raised caused a lot of trauma for them.
Jill was one of the Duggar children that was sexually molested by her brother, Josh Duggar. Her family seemed to just sweep it under the rug and it all came out when the police records were made public.
Their religion was huge in this scandal, but Jim Bob Duggar did his best to cover it all up.
Jim Bob and Derick have never seen eye to eye on much and Derick added, "Whenever we were at odds with what her dad thought we should be doing with filming, he would say things that would be very damaging.
He would weaponize the relationship and say, 'Is this you Jill, or is this you, Derick? Are you leading your wife astray and doing things that are not supportive of marriage?' And I think that was a red flag."
It is clear that Jill and Derick's marriage is doing much better now than when they were on the show and they are happy about the release of their book on September 12.
Be sure to catch up on everything happening with Duggar Family News right now. Come back here often for Duggar Family News spoilers, news, and updates.