Counting On Alum Jill Dillard Still Deeply Loves Her Parents
Counting On alum Jill Dillard spoke out against the way Jim Bob and Michelle Duggar raised their children. However, she still loves them very deeply. Actually, it must have been difficult for her to participate in Amazon's docuseries, Shiny Happy People: Duggar Family Secrets. Ahead of her book launch, she is talking more about her life when her parents raised her under the tenets of the Institute in Basic Life Principles (IBLP)
Counting On Spoilers – Jill Dillard Remembers The Good Times
The book, Counting The Cost,  was co-written by Derick and people thought that he might be the first to call out Jim Bob. However, his wife is the one who mainly writes it. Of course, Jill's sister, Jinger did as well, but people think she swapped one cult for another. The idea that things were not right started with Derick who accused his father-in-law of not paying them for the TV Show appearances.
At the moment, the former Counting On stars have been focusing on a book tour. They were fortunate to get the release date moved forward for Counting The Cost. Probably, that's because of the intense interest in the Amazon docuseries. Now, the book is just days away from launch, she opened up a bit more about her life and recalled the good times.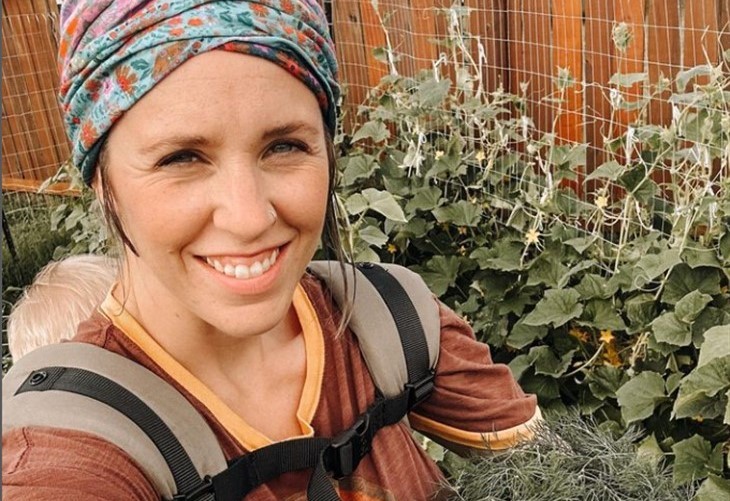 Counting On Spoilers – Jill Dillard Does Not Hate Her Parents
Speaking with People Magazine this weekend, the TLC aum told them, "There were a lot of things that I value that my parents did teach me." Actually, some fans see her as a role model for rearing kids and making a successful marriage. Next, she spoke about Jim Bob and Michelle Duggar. She told the outlet, "I didn't want to have to write this story," adding, "I do love my parents."
Counting On fans probably understand her, because she also said, " I love my siblings. I struggle with the weightiness of it. But I feel called to do this." During the conversation, she talked about how the IBLP is a "cult." She believes that because it's based on "fear." Really, she thinks that her story will help others to break free.
Counting On Spoilers – Derick Dillard Is Also Speaking Out
The outlet also cited Counting On alum, Derick. He said, "I'll call it what I think it is, a cult." According to him, the are a lot of ways that the "Bible [is] taken out of context and manipulated for people who are not desiring to follow Jesus but wanting to control and manipulate and see this as an opportunity."
Make sure to stay up-to-date with all the latest news on the cast members of Counting On, and visit us often for more coverage of Counting The Cost. Come back here for more spoilers, news, and updates about the TLC cast.
SOURCE: People.