Camilla Parker Bowles Will Become 'Queen' And Not 'Queen Consort' At King Charles' Coronation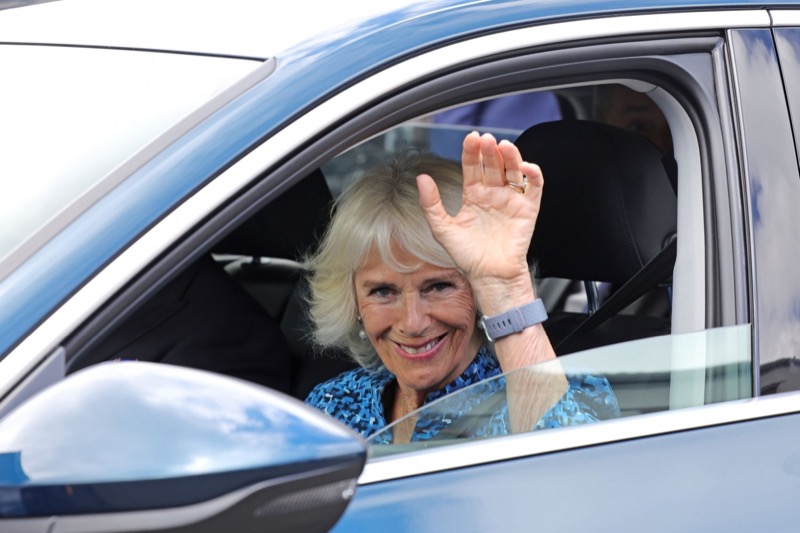 Say what you will about a person like Camilla Parker Bowles but if there's anything that we've learned about her over the years, it's that she almost always gets what she wants all the time. Well, at least that's what some people think. There's a new report that says Camilla will be called just the 'Queen' and not 'Queen Consort' during King Charles' Coronation in May. Everyone might as well get used to calling her the Queen of England because that's exactly who she is going to be from this point forward. Here's what you need to know.
Camilla Parker Bowles Will Become 'Queen' And Not 'Queen Consort' At King Charles' Coronation
According to the Daily Mail, some royal staffers behind the scenes think it's just better to cut out the 'consort' from Camilla's title altogether. Just calling her the queen will make everyone's lives much easier, supposedly. One tipster close to the situation said,
"There's a view in the Palace that Queen Consort is cumbersome and it might be simpler for Camilla to be known just as the Queen when the time is right. The Reading Room was a sign of that. Her Majesty is the Queen after all. Prince Philip was Prince Consort officially, but he wasn't known as Prince Consort. The Queen would of course still be Queen Consort so the Palace of course wouldn't stop anyone calling Her Majesty that if they so chose."
Interestingly enough, many royal critics have commented on the matter on social media with, "This was just kind of inevitable, wasn't it? I feel like consort was only used bc of the initial idea that she would be Princess Consort and then because everyone was so used to The Queen being the monarch, so QC was used as kind of a transitional title," along with, "Got to give it to Camilla though. She convinced Charles to cast aside his wife and children in favor of her and her children. She got him to pay off her debts, set up trust funds for HER children, hook up her family members with influential jobs, and now I hear that Charles is integrating her children and grandchildren into the coronation ceremony."
What's Next For Camilla Parker Bowles?
Another critic wrote, "Whatever. I don't think most people care what Camilla is called. But the narrative she was never interested in being Queen was a lie. As for Archie and Lili, I don't think a LP is required for them to get the titles. But it's not important now because they live in the US. Harry and Meghan probably feel the same way."
Tell us British Royal Family fans, how do you feel about this story? Contribute to the buzz by dropping us a line with your thoughts in our comments section below. We'll make sure to update you with all of the latest information about King Charles, Prince William, Kate Middleton and the rest of the firm right here.
Editorial credit: Salma Bashir Motiwala / Shutterstock.com