90 Day Fiancé: Is Tiffany's New Man Better Than Ronald?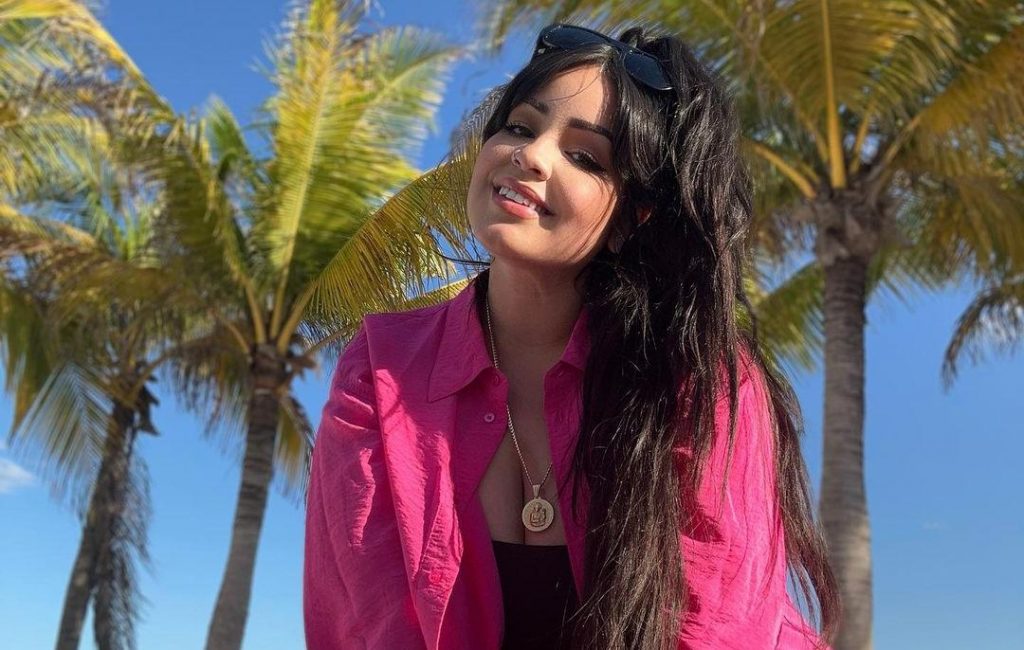 Tiffany Franco met Dan MacFarland on a dating app, only to return to 90 Day Fiancé star Ronald Smith, getting her heart broken.
Fans will recall that 90 Day Fiancé star Tiffany Franco met Dan MacFarland in season 3 of 90 Day: The Single Life. However, in the finale, she went back to her former South African beau, Ronald Smith. However, it looks like everything is now going well with Dan. Now fans are comparing the two men to see which is better for Tiffany.
90 Day Fiancé stars Tiffany Franco and Ronald Smith
After appearing on season 1 of 90 Day Fiancé: The Other Way, Tiffany, 30, married Ronald, 31, from South Africa. The pair even welcomed a baby girl, Carley, in 2019, and Ronald accepted her son Daniel from a previous relationship.
From then onwards, Tiffany and Ronald shared a long-distance marriage until Ronald could get a CR-1 visa, in which he showed zero interest. The couple had nasty spats on Instagram, sharing their dirty laundry with fans. In fact, they broke up and made up several times.
Meanwhile, Tiffany decided to lose some weight for health reasons, but Ronald disrespected her decision. Moreover, after losing more than 80 pounds, she shared her revenge body on Instagram while they were separated. Ronald then revealed he was dating Lauren Fraser and even got divorce papers, but 2022 saw the couple reconciling until Tiffany discovered Ronald was still with his former girlfriend.
Tiffany shares Instagram Reel of Dan
After sharing a recent Instagram Reel with Dan, fans were quick to comment. One wrote, "Its such a relief to finally see you with someone who treats you right!" Meanwhile, another 90 Day Fiancé fan commented, writing, "He seems so much better than Ronald! And a total cutie."
Moreover, another follower commented, writing, "I don't think we have ever seen you truly happy… until now." That fan recalled how Tiffany had always seemed stressed while in her relationship with Ronald. Now, she seems to have finally found a man who appreciates her and everything she has to offer.
Just by looking at Tiffany's lovely smile in her Instagram posts, shows how much better Dan is for her than her ex. Another fan wrote, "He's a good man for you and your kids."
Will 90 Day Fiancé star Tiffany now stay with Dan?
Currently, Tiffany is still considering giving Ronald another chance, but in the meantime, she has been going out on dates. In fact, she met Dan, a comedian, on a dating app and felt an instant connection with him.
When Dan had to watch Tiffany go back to South Africa to make up with Ronald, he seemed heartbroken. However, in the show's Tell-All, Tiffany announced that she is officially divorcing Ronald and meeting up with Dan later that week. Since then, Tiffany and Dan have shared romantic photos and videos with each other. Moreover, Tiffany was spotted on Tinder earlier in the month and it seems she is in a committed relationship with Dan.
Wishing everything of the best for 90 Day Fiancé star Tiffany Franco and her new man, Dan MacFarland. As her fans know so well, she deserves to be in a happy and committed relationship, far away from Ronald Smith.