Y&R Spoilers: Phyllis And Summer Protect Their Guys From Diane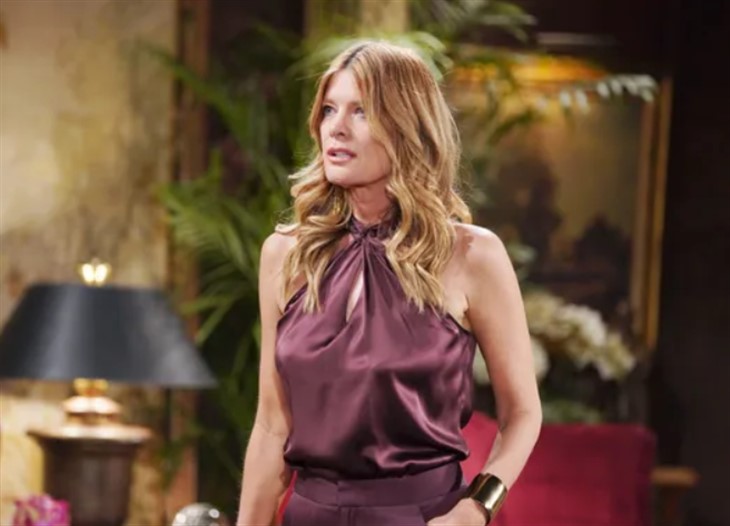 The Young and the Restless spoilers document that Phyllis Summers (Michelle Stafford) is not about to let Diane Jenkins (Susan Walters) wreck Jack Abbott's (Peter Bergman) life. She is also concerned about Summer Newman Abbott's (Allison Lanier) reality now that she and her husband are in Genoa City, Wisconsin.
Phyllis and Summer agree Diane can not be trusted. They are uncertain of her endgame but are determined to protect the men they love.
Yes, love is the right word to use for both Summer and Phyllis, Kyle Abbott (Michael Mealor) is, of course, Summer's husband. But Jack has not been that to Phyllis since 2016. However, he holds the title of being her most recent spouse.
The Young And The Restless Spoilers – Summer Newman Abbott's Return Is Timely
It is great that Summer did not want to allow her husband to be in GC without her. Kyle was scheduled to fly back to Milan, Italy so he could fill his wife in on all things Diane.
Summer instinctively knew that Kyle needed to stay in their hometown while he tries to unscramble his brain. Having one's mother return from the dead, decades after her apparent murder, will do that to a son.
Teasers indicate that Summer and Kyle will not be going anywhere anytime soon, with this couple remaining in GC indefinitely. In other words, Mealor and Lanier project as long-term regular players unless an unexpected twist is coming for either character.
Y&R Spoilers – Phyllis Summers Must Remain In Control
Diane long thrived by pushing other people's buttons. She did that to Victor Newman (Eric Braeden). So, her ability to manipulate for effect is significant.
Of course, Diane's place as Kyle's mother means she is important in Jack's life. Jack has no romantic feelings for Diane. But he does feel it is important to maintain an open connection with her while Kyle sorts things out, assuming that he does.
Jack saw Phyllis' kick of Diane out of The Grand Phoenix Hotel as a misstep. He does not want the scale to be tipped, as it could impact Kyle's psyche.
The Young And The Restless Spoilers – Diane Jenkins Is Not Invincible
Jack needs to give his son some credit. Kyle is shaken up. But he is a married man with a young son.
Kyle and Summer are mature adults. Phyllis has made great strides in her ability to get along with people for the good of all.
So, can Diane keep herself in check if Kyle does not come around as she hopes? What if Jack does not offer the type of forgiveness Diane believes is possible?
The above questions are currently unanswerable. That is why Summer and Phyllis' presence will remain vital as this compelling story line plays on.
This site is a leading source for everything linked to The Young and the Restless. Check back regularly for Y&R spoilers and news!