Y&R Spoilers: Kyle Forgives Diane, Will She Break His Trust?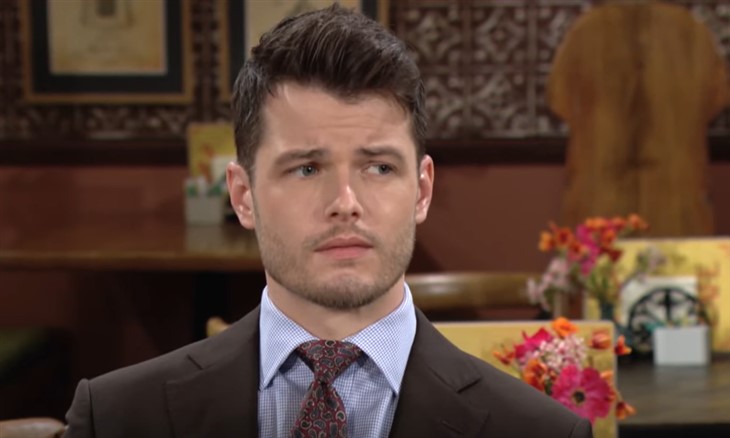 The Young and the Restless spoilers show that Diane Jenkins' (Susan Walters) past has been coming back to haunt her in Genoa City and ruining the reformed relationships she has been making. While there is a hit squad out there consisting of Nikki Newman (Melody Thomas Scott), Phyllis Summers (Michelle Stafford) and Ashley Abbott (Eileen Davidson) trying to bring her down, she has remained strong.
She even has the support of her son, Kyle Abbott (Michael Mealor) still and while he was caught off guard by her past deeds in Los Angeles, he found the ability to forgive her. However, Y&R spoilers indicate he wasn't sure that he would be able to do it again. These are strong words and trust is a hell of a thing to break.
The Young And The Restless Spoilers – Will Diane Jenkins Break Her Son's Trust?
While they may have been able to get past that point, there are still things floating around out there that we do not know about. Things like whatever Tucker McCall (Trevor St. John) is keeping from Ashley and holding over her until she dates him.
Though, I'm beginning to wonder if he even has anything else or if he's just trying to get back into her pants. The entire thing could be a ploy and Ashley is just digging for nothing.
Y&R Spoilers – Would Kyle Abbott Be Able To Forgive Her Again?
While he says he is not sure, I think there is absolutely a chance that he would forgive her again. She has already done so much to repair their relationship and prove to him that she's back for good and wants to correct the wrongs she made all those years ago.
In the meantime, she will have to deal with a tribe of mean girls who just want to see her suffer. Though, I think she is willing to deal with them as long as she has the support of Kyle and possibly Jack Abbott (Peter Bergman) behind her.
I've said it once, I've said it a million times. I'm all for Diane staying and creating an impactful life in Genoa City and I think it's awesome for Kyle to have his mother back in his life.
What do you think? Are you a fan of Diane and would Kyle forgive her again if more things come out about her past? Could she reunite with Jack at some point in her tenure back in Genoa City? Share your thoughts and remember to keep watching the CBS soap to see what happens next.
Be sure to catch up on everything happening with Y&R right now. Come back here often for The Young and the Restless spoilers, news, and updates.