Y&R Spoilers: Adam And Chelsea Face Off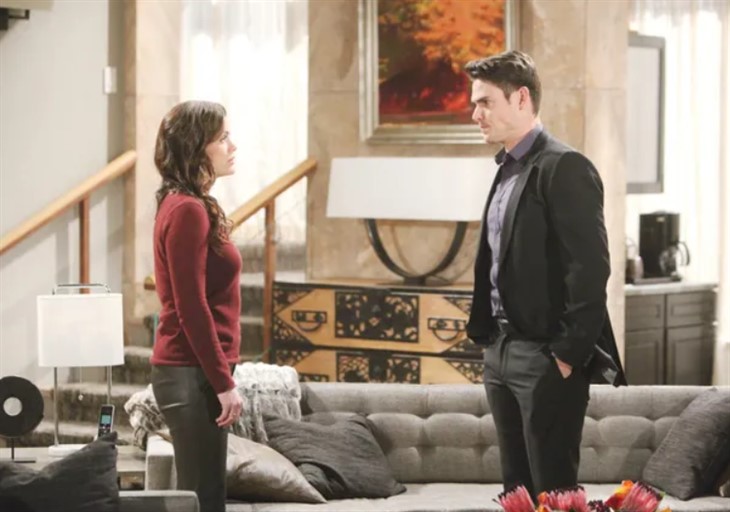 The Young and the Restless (Y&R) spoilers for Wednesday, October 5, 2022, reveal Adam is not very pleased with Chelsea's latest move involving Connor.
The Young And The Restless Spoilers – What Did She Do To Connor?
Chelsea Lawson (Melisssa Claire Egan) really thought just dropping a bomb on Connor Newman (Judah Mackey) about the baby she had before she had him was going to go over well with her often angry young son. Not only did he learn in one sitting that he has a brother, but he learned that his brother is actually his 'cousin' Johnny Abbott and he felt lied to his entire life.
When Adam Newman (Mark Grossman) learns that Chelsea didn't consult him and just decided to tell Connor all this with no notice and without him around, he is absolutely furious with her. How can they ever co-parent right if she does impulsive things that might hurt Connor?
Y&R Spoilers – Another Newman Face Off
The Great Victor Newman (Eric Braeden) and both shocked and dismayed that Tucker McCall (Trevor St. John) is back in Genoa City, which is his home turf, ya got that? Victor had enough trouble with Tucker the last time he was in town and has a warning for him that he better leave his company and those he loves alone.
It doesn't look like Tucker takes too kindly to Victor's demands so Victor might have more of a problem on his hands than he originally thought. There is a new-old rivalry in Genoa City that definitely doesn't leave ruthless Victor happy.
The Young And The Restless Spoilers – Noah Newman's Blast From The Past
Noah Newman (Rory Gibson) thinks the opening night of his new weird 70s club is going to go swimmingly and at first, it certainly seems to, but then trouble arrives in the form of the women he had a bad breakup with while living in London.
Audra is in town and she is ready to make trouble for Noah at the opening and beyond. How will Allie Nguyen (Kelsey Wang) react to this new competition in her life? Well, it doesn't look like Noah even wants to tell her who Audra is at first. Uh-oh. Stay tuned to The Young and the Restless weekdays to see how these stories play out.