Sister Wives Star Janelle Gets Real – Robyn & Meri Delusional?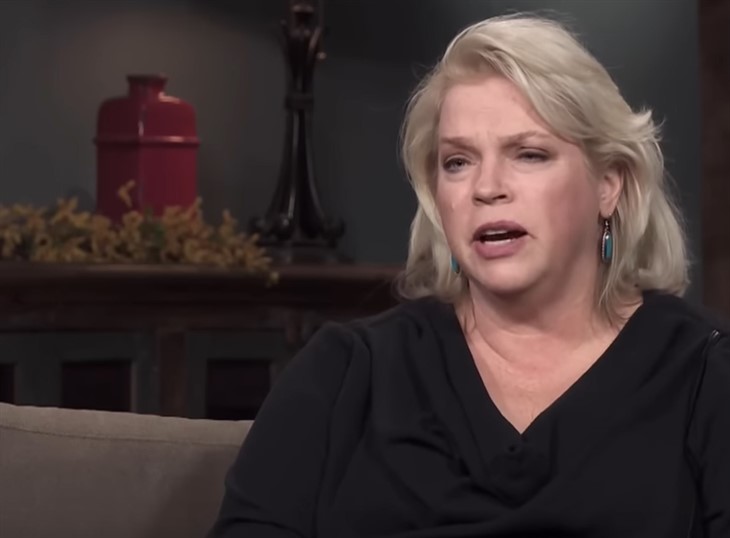 Sister Wives spoilers reveal that Kody Brown finally starts to realize that Christine is leaving him for Utah with his daughter, Truely. Talking about how the family is getting fractured, Janelle Brown seems to be much more of a realist than her fellow spiritual wives, Robyn and Meri. It begs the question, are Mary and Robin actually completely deluded about the polygamist lifestyle?
Sister Wives – Janelle Brown Seems Level-Headed
Janelle Brown historically claimed that she doesn't put Kody right at the center of her universe. In fact back in December last year, she revealed that her husband angered her a lot with his rules about the coronavirus. However, years and years ago she claimed that she definitely wasn't going to give up complete independence. In fact, she seemed to push back at Kody trying to rule her like some sort of ancient patriarchal king. In a recent season, she has been one of the few wives apart from Christine to notice that Kody simply isn't there for the kids.
Sister Wives fans have been wondering if Janelle Brown will leave Cody just like Christine has done. However, she seems to have her head screwed on when it comes to knowing what she wants. In fact, she recently admitted that she gets what she wants out of her relationship with Kody. Actually, she loves Flagstaff and she loves Coyote Pass, and she seems reluctant to walk away from that, despite her always-angry spiritual husband.
Sister Wives – Robyn & Meri Seem A Bit Delusional
ET Online revealed that in a new teaser for the show, everyone got together for Ysabel's graduation and they all had a great time. Robyn said, "We're in this moment, we're having a nice time, how is this wrong? How does this not work for everybody?" So, she wondered, "Why isn't this something worth fighting for? Why isn't this something worth staying for?" That came after Kody clearly started to regret Christine leaving.
Likewise, Sister Wives star, Meri seemed unable to comprehend that things couldn't be fixed by Christine. She said, "when I look at days like this when we're all together, and we're all smiling and setting the crap aside like, why can't we do that?" And, she seemed upset that Christine wasn't interested in working on problems. Not that it ever seemed to work for her.
Sister Wives – Janelle Brown Not At All Optimistic – The Realist
Sister Wives star, Janelle seemed to come out as the only realist in a sea of delusion. Actually, she got real by saying, "I personally am not very optimistic that we'll see very many days like this."  While Robyn seems almost delusional, alongside Meri, Janelle seems to be the only one to realize that Kody left it way too late to try and support Christine and his children.
What are your thoughts? Is Janelle the only realist still left with Kody Brown? Shout out in the comments below.
You can see the teaser on this link HERE.
Be sure to catch up on everything happening with the TLC cast right now. Come back here often for Sister Wives spoilers, news, and updates.