Sister Wives Spoilers: Kody Brown Worried About The Future – Here's Why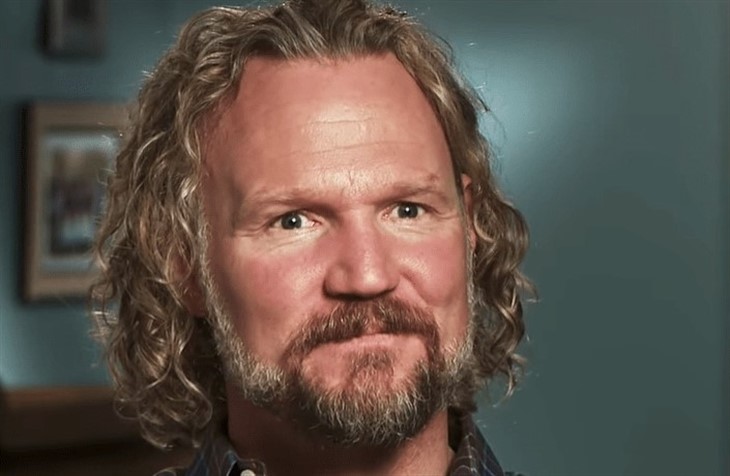 Sister Wives Spoilers suggest that Kody Brown has revealed that he may be worried about the future of Sister Wives. Kody doesn't sound too sure about the future in a recent video for a fan. Kody comments that "it's been a tough year so I hope you still enjoy it." Why is Kody so worried about the future of the show?
Sister Wives Spoilers – Will Fans Be Disappointed This Season?
Sister Wives Kody does not sound sure that fans will enjoy the new season. Of course, Kody has lost Christine Brown who moved away from the family and fans assume that will be explained. Kody has also had issues with several of his children. Kody has been called out on the difference made between his children and his wives. Kody is well aware that fans are not happy with him and that could be cause for worry. If fans are disgruntled, will they even bother to tune in? Can Kody redeem himself to Sister Wives fans?
Sister Wives Spolers – Does Kody Appreciate The Support?
Sister Wives Kody seems as if he appreciates the support that Sister Wives still has. The popularity of the show must still be good since the show has been renewed. Unfortunately, fans do not like the way that Kody disrespected Christine and Meri Brown last season. Kody was extremely rude to Janelle Brown at times too. However, Kody does not take the same tone or act this way with Robyn Brown. According to Kody, Robyn has been the only wife who followed his Covid-19 rules. Kody's children have real issues with the way Robyn's children matter more than the rest of them. Will loyal fans still hang in there with the show?
Sister Wives Spolers – What Does Kody Brown Really Want?
Last season Kody acted as though he didn't want to be around Meri at all. However, Meri seems to be doing everything in her power to repair her marriage to Kody. Meri revealed that Kody doesn't talk to her most of the time. Kody admits that he loves Janelle but isn't "in love" with her. Kody spent most of the pandemic quarantined with Robyn and her five kids. Kody even admitted at one point that may polygamy isn't for him anymore. Should Kody cut his losses and stay with only Robyn? Meri, Janelle, and Christine have all proven that they can get along fine without Kody. What will Kody do with his dysfunctional relationships?
Some spoilers even suggest that Kody will add another wife this season. Could fans see a new sister wife added to the group? How do you think Robyn would react to the addition of another wife?
Be sure to catch up on everything happening with Sister Wives right now. Come back here often for Sister Wives spoilers, news, and updates.