Sister Wives Spoilers: Fans Notice Robyn Brown Has A Doppelganger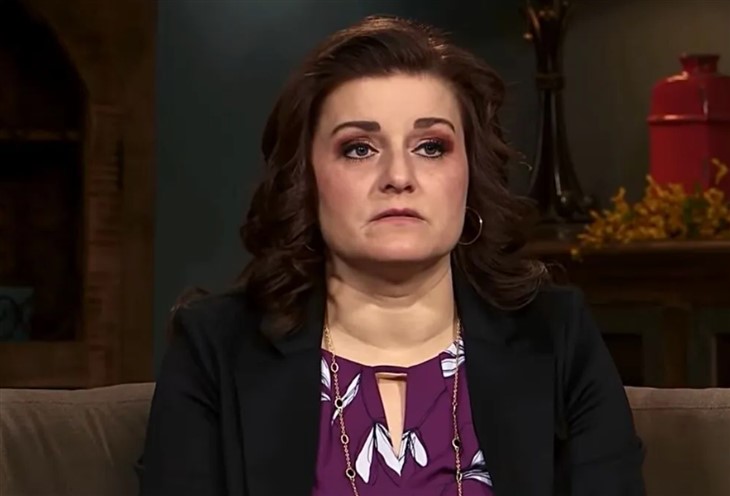 Sister Wives spoilers reveal that fans have started to point out that Robyn Brown has a doppelganger on another show, Below Deck Mediterranean. The resemblance is pretty uncanny and there have been a lot of fans pointing it out on social media.
Sister Wives – Robyn Brown And Sister Wives' Fans
Robyn has gotten a lot of backlash for being Kody Brown's favorite wife. We saw her grow more and more controlling during the pandemic when the other wives wanted to be close to the family. Robyn had Kody make some crazy rules where none of them could see one another. There was even a point where the children, who lived outside of the Flagstaff home, couldn't come to see their parents. This really made fans turn against her and now it looks as if Kody still cannot learn to balance his time and affection between his wives. He has given it all to Robyn.
Fans have given Robyn the name "sobbin Robyn" because of how much she cries and whines and she does so at the drop of a hat. What would we do if there were actually two of them around? Now fans have found another woman who looks just like Robyn and they cannot let it go!
Sister Wives – Who Is This Woman?
On the Bravo show, Below Deck Mediterranean, fans have spotted Robyn's twin. The Reddit users started in on this woman and shared pictures of her as well. One Reddit user pointed out that she hadn't started crying yet, so it couldn't be Robyn! Both women have brown hair and big brown eyes and this is why fans think that they look so much alike. The woman's name is Brooke and when we look at her picture, they do look similar, but Brooke's chin is a bit different.
Fans of Sister Wives have constantly pointed out that Robyn is manipulative and she can cry on cue no matter what the circumstances. It seems that Brooke is a little calmer and more collected, but the similarities are there.
Be sure to catch up on everything happening with Sister Wives right now. Come back here often for Sister Wives spoilers, news, and updates.