Sister Wives: Do Paedon Brown And Logan Make Michelle Petty Sick?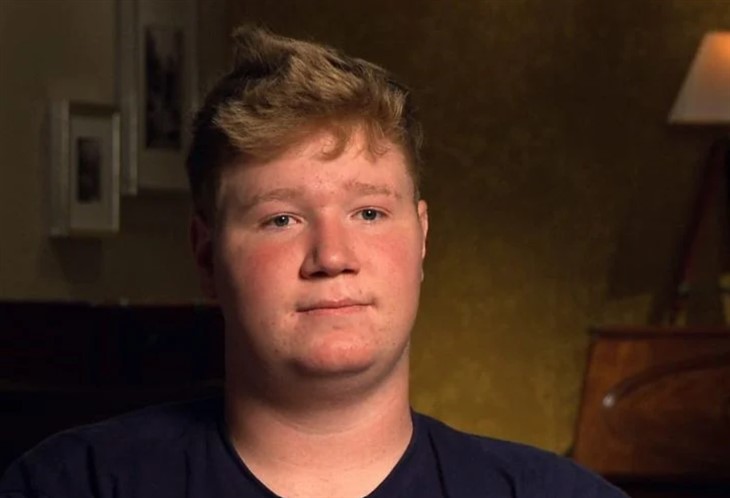 Sister Wives fans know that Paedon Brown is the only son of Christine. Meanwhile, Logan Brown is the oldest of Janelle's kids. Peadon is rumored to have a girlfriend, and Logan is already engaged to Michelle Petty. TLC fans like both of the men as Logan was always like a dad to the other kids in Kody's absence. Meanwhile, Paedon seems like a gentle giant with a lot of love for his family. But, when they get together, do they make Michelle sick?
Sister Wives – Logan Brown Lives In St. George, Utah
Paedon lives where Christine's daughter Mykelti Padron used to stay. Fans know that she moved and now lives not far from her Mom and Aspyn in Salt Lake City. Paedon seems to get along with all his immediate siblings, and with the rest of the kids. Often, he comments on their posts saying that he misses them. However, TLC fans very seldom see him actually physically with Logan. Logan and his fiance Michelle Petty live in Nevada. However, this weekend, the two men got together and did the sort of thing that men do when their girls are not around.
Sister Wives fans don't see Paedon, Michelle, or Logan on the show these days. So, seeing them in a TikTok video that was reposted to Instagram made them happy. Additionally, it looked like they enjoyed a total blast. One thing the premise of the show fulfilled, was the fact that the family raised some really nice kids, from all appearances. Actually, the clip might remind fans of the very early days of the show, when all the kids were growing up.
Sister Wives – Logan Brown & Paedon Get Michelle Petty Gagging
Paedon posted up the TikTok and revealed the two guys together and messing around. It's not clear where they were, but it might be at Paedon's place. He moved into one in about July last year. In the clip, they took some  Oreos and dipped them into pickle juice. Well, that got them laughing and clearly, Peadon hated it., As he said, he likes pickles and he like Oreos, but they really don't taste that great together. Anyway, Logan made him swallow it, and they had a good laugh.
Sister Wives fans spotted Michelle Petty in the comments. In fact, it looks like she wasn't with the men. She said, "What are you teaching my fiancé 🤢." So, Paedon blamed someone else named Joe for their shenanigans. On a side note, at least she confirmed that they did not yet get married. Fans heard they would tie the knot, but the exact date never emerged. TLC fans hope for a special on the TV when they do marry, but it's not very likely as Logan stays off the cameras.
Sister Wives – Fans Also Fell A Bit Sick
Sister Wives fans commented as well, and a few retching icons went in. However, as it was also funny, some comments looked like this: "🤢🤣🤣🤣."  However, one fan wrote, "Not gonna lie—I'd try it! 😋."
Be sure to catch up on everything happening with the TLC stars right now. Come back here often for more Sister Wives spoilers, news, and updates.