Kim Kardashian and Kanye West Endanger Their Kids With Word Wars!?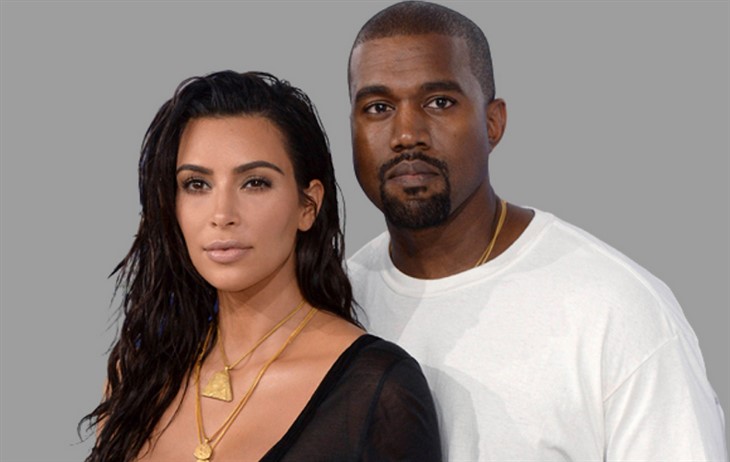 Kim Kardashian, Kanye West, and their four kids once seemed like the perfect celebrity family. And Kim polished that picture perfectly, from her Instagram to her reality TV show, "Keeping Up With The Kardashians" (KUWTK). But then Kardashian filed for divorce. 
As a result, that fabulous family image shattered like a cheap mirror. And Kanye began what has turned into a war of words heard around the world. But as Kim blasts back, some wonder about the victims who don't speak up. Find out why some believe that the estranged husband and wife have harmed their kids with their endless war below! 
Kim Kardashian, Kanye West Risk Hurting Kids With Feud?!
In the wake of Kim Kardashian filing for divorce, Kanye West has repeatedly slammed his estranged wife. And recently, West has used their four children as weapons in the war, claimed Geo TV. For instance, the rapper, 44, repeatedly expressed anger over Kim allowing their oldest daughter North to use TikTok. 
But Kim has not stayed silent. And the reality TV star, 41, insisted she wants to give their 8-year-old "creativity in the medium she wishes." As a result, Kanye once again has fired back with angry comments. But this time, West used the media in his warfare. 
Turning to Instagram, West posted a screenshot of a TMZ article claiming the rapper threw shade at Kim. And he demanded an apology. But did that demand also subtly shade Kardashian once more in his hint that the website should blast Kardashian directly?!
In all caps, Kanye wrote, "TMZ, MY CHILDREN ARE NOT A GAME TO ME. I NEED AN APOLOGY FOR HOW YOU TRIED TO SPIN THE NARRATIVE. YOU ARE NOT BEING A FAIR MEDIA SOURCE. YOU'RE PICKING SIDES AGAINST THE DAD."
What Does The Future Hold For Kim And Kanye?
Will Kim and Kanye recognize that they risk hurting their kids before more damage gets done? Some point to hopeful signs in the fact that both have flourished in new romances. For instance, West has begun dating actress Julia Fox. And Kardashian seems joyful in her own relationship with "Saturday Night Live" comedian Pete Davidson. 
But observers agree that the couple needs to unite in protecting their children from their verbal warfare. As Kim commented recently, Kanye's social media blasts feel "hurtful." But once again, she seems to know how to annoy West with her own social media and interview comments. 
For instance, Kardashian portrayed herself as the "main provider and caregiver" for their four children, North, Saint, Chicago and Psalm. "I wish to handle all matters regarding our children privately and hopefully he can finally respond to the third attorney he has had in the last year to resolve any issues amicably," she added.
And once again, Kanye fired back. "What do you mean by main provider?" questioned West in throwing shade. The rapper also repeatedly has turned to his Instagram to attack Kim over their daughter North's TikTok. For instance, another post quoted Kanye's fans agreeing that little girls do not need that type of social media in their lives. 
What do you think? Do you believe that Kim and Kanye risk harming their children in their war of words? And after you've shared your views, check back on our site to keep up with the Kardashians and Kanye West!