Jessa Duggar Exploits Her Daughter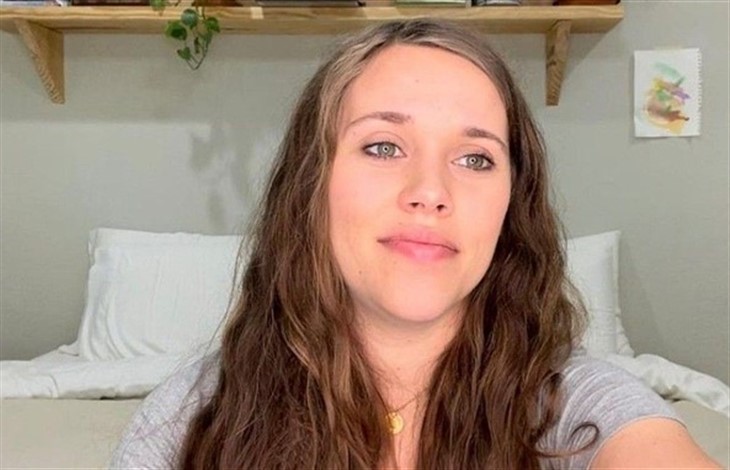 Duggar Family News reveals that fans are very concerned about how Jessa Duggar could be exploiting her daughter on social media. In one of her recent videos, fans showed some concern because it looked as if Jessa was trying to get her three-year-old daughter, Ivy to help her sell products. As she is hanging out and talking to her daughter, she goes right into this sales pitch about Roe Wellness products and the big sale that they're having on their website, and then without fail, Jessa announces a special promo code.
Duggar Family – Jessa Duggar Boosts Products Online
Part of the way that Jessa makes money now is by selling products for online retailers and being an influencer for them. She is often seen talking about these products with her children and she even started to use Roe Wellness products on Ivy! She talks about how these products help to fight the dry skin on Ivy's cheeks that she gets often. She told fans, "I've been using it a lot on Ivy's face. She's got a lot, a couple of dry spots here and I've noticed a tremendous difference."
As Jessa is talking about the product, she shows some before and after pictures for comparison and then Ivy says to the camera, "I love this one because it makes my skin so smooth." Of course, this has enraged some of Jessa's fans because why would she use her daughter to help her sell these products? This seems as if she is just exploiting her daughter to make money and it isn't right or good parenting, by any means.
Duggar Family – Fans React
As soon as fans saw this video, they were quick to start in on Jessa and her ways of parenting and using her kids to sell products. One Redditor wrote, "This is so cringe. She even showed photos of Ivy with red spots on her face. I would be mortified if my mom had done this to me as a kid." One more added, "Not sure what the context is here, but I'm not at all surprised if Jessa used her kids to grift and sell stuff. It's very exploitative-Jessa can sell whatever she likes, but these kids have no choice about it."
One final fan wrote, "I think it should be illegal to use your kids like this. I mean there are so many sick people in the world. You should not put your child's face or anything like that on there."
This isn't the first time that Jessa has used one of her kids in an advertisement before and by the looks of it, not the last either.
Be sure to catch up on everything happening with Duggar Family News right now. Come back here often for Duggar Family News spoilers, news, and updates.