Days Of Our Lives Spoilers: Bonnie Lies, Why She Saves Xander After Double Kidnapping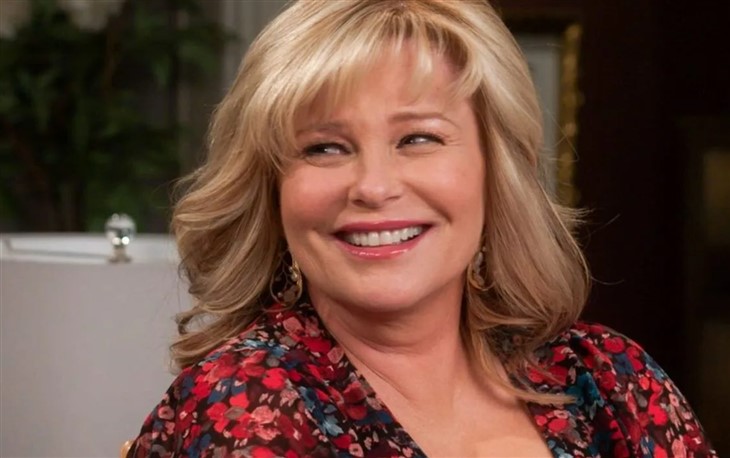 Days of Our Lives spoilers reveal that Xander Cook (Paul Telfer) kidnapped Susan Banks (Stacy Haiduk) for Ava Vitali (Tamara Braun). However, Xander didn't expect to end up with both Susan and Bonnie Lockhart Kiriakis (Judi Evans) as hostages. It is teased that Rafe Hernandez (Galen Gering) grills Bonnie about her captor. However, could she protect Xander?
Days Of Our Lives Spoilers – Double Kidnapping
DOOL spoilers reveal that a ghostly hallucination of Charlie Dale (Mike Manning) keeps appearing to Ava. Charlie pushed Ava to get revenge on EJ DiMera (Dan Feuerriegel) and specifically mentioned the bond between a mother and son.
Ava hired Xander to kidnap Susan. However, Ava's plan has complications. For one thing, it spurred Tripp Johnson's (Lucas Adams) kidnapping. Meanwhile, Xander is trying to deal with Ava and Susan while also hiding the truth from Sarah Horton (Linsey Godfrey), Maggie Horton Kiriakis (Suzanne Rogers) and everyone else.
While Xander was trying to keep the truth from being exposed, Bonnie stumbled in. Now Xander has been dealing with yet another person, who has now become his second hostage.
DOOL Spoilers – Hostages Saved
During the week of November 21, Justin Kiriakis (Wally Kurth) and Alex Kiriakis (Robert Scott Wilson) find Bonnie. However, there is no mention of Susan being rescued. With it being confirmed that Ava tells Xander to commit a horrifying act, she must demand Susan's murder.
However, Xander isn't a killer (at least, not anymore). So, maybe Xander finds a creative way to keep Susan from talking while making Ava think the woman is dead.
Days Of Our Lives Spoilers – Rafe Hernandez's Investigation
Days of Our Lives spoilers reveal that Rafe will question Bonnie. Rafe will want to know the identity of the kidnapper. However, the fact that this is even listed as a spoiler is suspicious. It suggests that Bonnie won't tell Rafe the whole truth. Maybe Bonnie will cover for Xander, but why would she do such a thing?
DOOL Spoilers – Xander Cook's Fate
It is teased that Xander will confide in Gwen about the kidnapping situation. Then, if Bonnie covers for Xander, that will make Sarah even more suspicious. It seems that the soap writers are setting up Xander and Sarah to part ways, leaving the semi-reformed villain to reunite with Gwen.
As for Bonnie, she used to be a villain just like Xander. Plus, Bonnie used to be poor and desperate. So, Bonnie would understand what pushed Xander to accept Ava's risky job. Bonnie will also understand Xander's love for Sarah. However, Bonnie covering up for Xander could cause a lot of problems.
Share your thoughts and remember to keep watching the soap on Peacock to find out what happens next.
Be sure to catch up on everything happening with DOOL right now. Come back often for Days of Our Lives spoilers, news, and updates.