Days Of Our Lives (DOOL) Spoilers: Does Will Discover That Leo Stole Abby's Jewelry?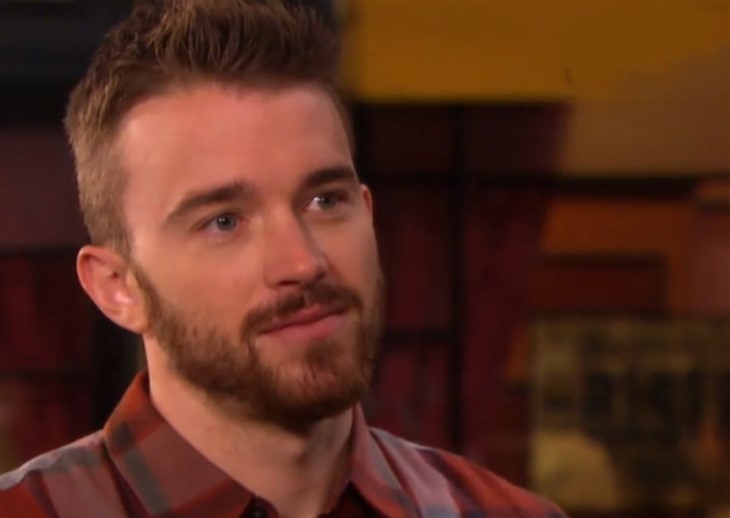 Days of Our Lives spoilers and updates reveals Will Horton (Chandler Massey) will make another short trip to Salem soon and will confront Leo Stark (Greg Rikaart). Does Will find out that Leo stole Abby Dimera's (Marci Miller) jewelry?
Days Of Our Lives Spoilers – Will Horton Is A Fairly Good Sleuth
Days of Our Lives Will could make a living in the Salem Police Department. Will is an investigative reporter but has much better sources than the police. It seems that Will may stumble onto some intel that leads him straight to Leo. Of course, everyone knows that Leo doesn't have the guts to kill someone right out. However, Leo suddenly coming up with money out of the blue would set off alarm bells, especially with Will. Of course, Thomas Dimera's (Cary Christopher) description of the tooth fairy could help as well. After all, Abby had mentioned to Susan Banks (Stacy Haiduk) that Thomas thought the tooth fairy was in the tunnels. Will Thomas offer a description that leads to Leo?
DOOL Spoilers – Clyde Weston Is Fencing The Jewels
Days Of Our Lives Clyde Weston (James Read) has offered to get rid of the jewels for Leo at 50 cents on the dollar. Unfortunately, Clyde gave Nancy Miller (Patrika Darbo) one of Abby's bracelets which lands her at the PCPD. Of course, Nancy will likely admit that Clyde gave her the bracelet and Clyde isn't about to go back to prison for Leo. Clyde may not talk to the Salem PD but he may reveal his source to Will. After all, better for Leo to go down for murder than for Clyde to lie and go down himself.
Days Of Our Lives Spoilers –  Will Horton Will Put Leo Stark On Notice
Days of Our Lives Will would gladly tell the police department or even Chad Dimera (Billy Flynn) about Leo's involvement. After all, Will wants to get back at Leo for drugging Sonny Kiriakis (Zach Tinker). Can Will get information from Leo that could lead to the real killer? Will Leo throw his buddy Gwen Rizczech (Emily O'Brien) under the bus for murder even if she didn't do it? Leo could still go to prison for theft after stealing the jewels and money from Abby's room. Leo would certainly turn in someone else for murder if he could make a deal with the cops. Is Will Horton going to solve Abby's murder in the end?
Whatever Will's warning to Leo is, it is likely to have something to do with Abby's jewelry. Could Will find the clues necessary to solve the case?
Be sure to catch up on everything happening with Days right now. Come back here often for Days Of Our Lives spoilers, news, and updates.