Counting On: Court Docs Reveal More About Jill Dillard's Estrangement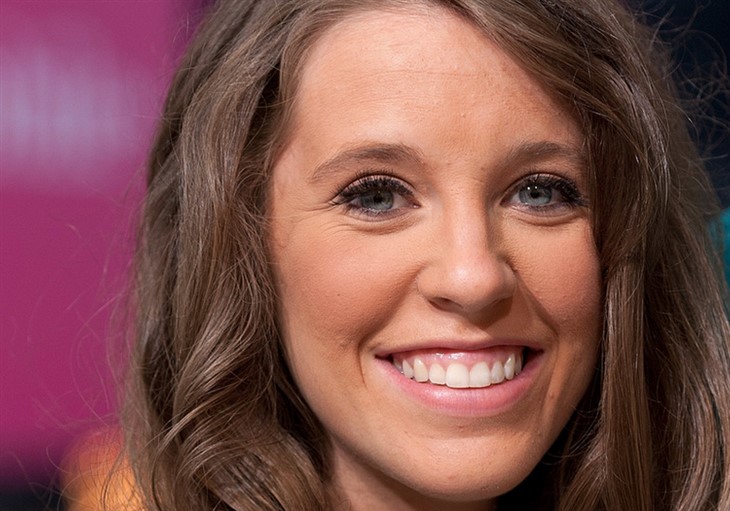 Counting On fans know that the next few weeks will bring more about Josh Duggar on mainstream news as he will hear his sentence in about two weeks' time. Well, information from another case now emerged via court documents that shed a bit more light on why Jill Dillard and her parents became estranged. Does it have any bearing on the conviction of the former TLC star's brother? Read on to find out more.
Counting On – Jill Dillard And The Molestation Case
During the trial of Josh Dugger, those people who followed the trial didn't necessarily know about his confession that he molested some of his younger sisters. In fact, some TLC fans wondered if Jill was the one who actually blew the whistle on Josh. Back in December, news emerged that she might testify against her brother, but that didn't happen. Fans applauded Jill because she and her husband Derick had the courage to stand up against her dad, Jim Bob.
Counting On fans know that Jill became estranged from her parents, Jim Bob and Michelle and plenty of reasons emerged via social media. One of them included the fact that Derick was frustrated because he had no career choices. Another reason seemed to be the fact that Jim Bob made them film despite Jill's molestation. Anyway, they became estranged. In February this year fans heard that Jill Dillard, Jessa Seewald, Jinger Vuolo, and Joy-Anna Forsyth lost a civil case against the City and County.
As a result, the judge ruled that the employee who leaked the details of Jill Dillard, Jessa Seewald, Jinger Vuolo, and Joy-Anna Forsyth had immunity. Furious, Jill slammed the finding. However, during depositions and interviews, more about the bust-up between Jill and her parents emerged.
Counting On – Civil Case Records Reveal More About Estrangement
Katie Joy of Without A Crystal Ball shared about the court documents on May 10. Initially, she posted about it briefly on Instagram. However, over on her YouTube, she elaborated a lot more about it. Katie explained that the new info is going to be quite important in the next few weeks. Well, Jill and Derick told the interviewers that they went for counseling when things got really ugly with Jim Bob and Michelle Duggar. However, her mom and dad never attempted to join in with the couple.
Things got very "toxic" between the Counting On stars and her parents and they wanted to leave because of scheduling and long hours. So, they decide to get out, because Derick also had some issues with payments. Jill said that the whole "dynamic" didn't fit with them. When the clash came, Jill claimed that "she saw an entirely different side of her father that she had never seen before," Katie said.
Counting On – The Other Jim Bob
The Counting On alum said that Jim Bob became "controlling, fearful and reactionary." So, it damaged her mental health being around him. Actually, she isn't so estranged from her mom, but she still finds that being in the company of either of them "triggers" her. So, she'd rather not be with them and that's why they set boundaries. Meanwhile, Derrick revealed that Jim hates the fact that she has a "nose ring." Imagine, after all these years, that's a problem. Additionally, Derick said that they also hate that she wears pants.
The reason why they were not allowed to visit the big house seems to be rather petty. Apparently, it all started when they wanted to leave the show, and Jim Bob allegedly threw his toys out of the cot. Additionally, he started leaning hard on Jill, and one reason is that she actually drinks the occasional alcoholic beverage.
Whilst it might not have a direct influence on Josh Duggar's trial, it does bring some of the family dynamics to the fore. And yet, Jim Bob didn't have a problem with his daughters being molested by their brother. Katie Joy is of the opinion that somehow, Jim turns any issues that the kids have back against them. So, Josh is not the problem, but his daughter is because she wanted to live her own life.
Be sure to catch up on everything happening with the TLC alums right now. Come back here often for more Counting On spoilers, news, and updates.