British Royal Family News: Omid Scobie Reveals Title Of His New Royal Book – 'Endgame'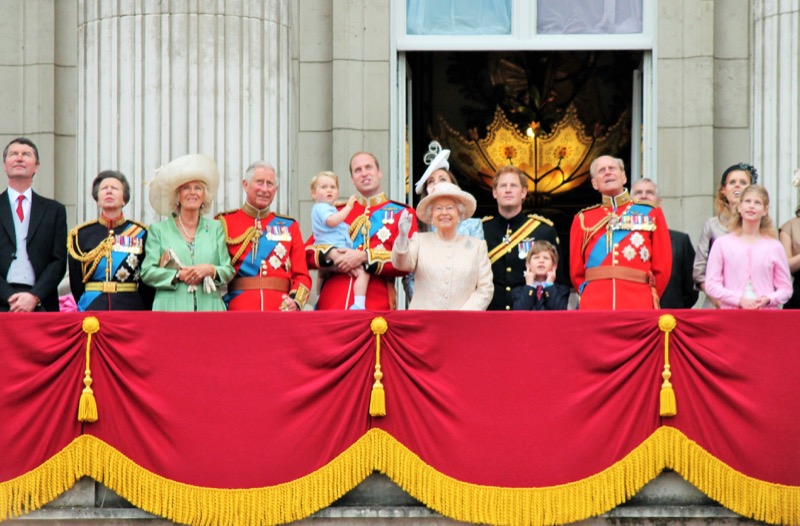 Well, if this isn't predicting the future, right? British Royal News says that royal correspondent Omid Scobie has released the title of his new book and i t's called Endgame. In other words, this sounds like a late-stage British monarchy ending. Here's what you need to know.
Royal Family News – Royal Correspondent Omid Scobie Reveals Title Of His New Royal Book – 'Endgame'
According to Omid himself, Endgame, the Monarchy's Fight for Survival will be published in August 2023. He describes it like this: "On September 8, 2022, the world stood still as news broke of Queen Elizabeth II's passing. Her death dismantled the protective shield around the world's most famous family and saw a long-simmering crisis of confidence in the British monarchy begin to resurface.
Now, with unique insight, deep access and exclusive revelations, journalist Omid Scobie pulls back the curtain on an institution in turmoil—exposing the chaos, family dysfunction, distrust and draconian practices threatening its very future. This is the monarchy's endgame. Do they have what it takes to save it?"
Meanwhile, Omid has suggested in his latest column for Yahoo that "damaging stories leaked by individuals within the House of Windsor were also one of the main reasons the Sussexes felt a need to find a different path."
Royal Family News – What's Next For The Royals?
Scobie continued, "The reality is, people working at the Palace did brief against Harry and Meghan while they were working royals. Regularly. And it was hardly a secret, either. While writing the book Finding Freedom, a number of the staff I spoke to complained about the culture of leaking and negative briefings within the institution. Some felt it was out of jealousy of the couple's unrivaled popularity at the time, others shrugged and said that's just how it goes, and a couple believed that much of it came from a place of disliking Meghan."
Clearly, this fellow has certainly been doing a lot of his research. Watch this space.
We will update you with all of the latest information as it comes in. In the meantime, let us know what you think with your thoughts in our comments section again. Be sure to catch up with everything on the British Royal Family right now. Come back here often for the British Royal Family news and updates.
Editorial credit: Lorna Roberts / Shutterstock.com