B&B Spoilers: Mike's Interrogation Leads To Tail? – Sheila's Task Worsens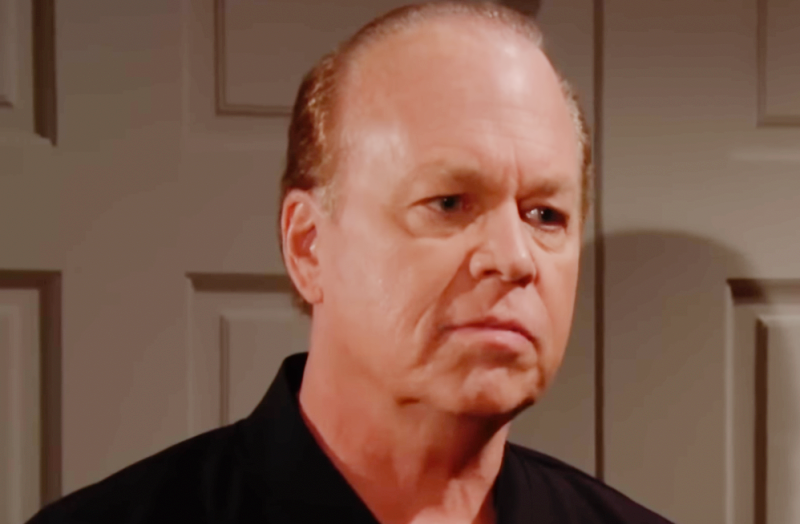 The Bold and the Beautiful (B&B) spoilers document that Mike Guthrie's (Ken Hanes) fears come true this week. Deputy Chief Bradley Baker (Dan Martin) learns important information from Brooke Logan Forrester (Katherine Kelly Lang) about Mike. That leads to a foursome meeting at the police station.
It is very soapy to have Brooke and Ridge Forrester (Thorsten Kaye) in a meeting with Mike and the Deputy Chief. But Martin's character allows that to happen so he can determine if the supposed prison guard was involved in helping Sheila Carter (Kimberlin Brown) escape.
Bold And The Beautiful Spoilers – Mike Guthrie Does It For Love
Sheila was thrown when Mike mentioned that his romantic feelings were the continuing reason why he is helping her. Brown's character seemed genuinely surprised. That was further confirmation of her me-first intensity, which is a light way of referencing her villainous drive.
Mike appeared at the prison visitor's room doorway so Sheila would know he would be facilitating her escape. That was followed by him being at Li Finnegan's (Naomi Matsuda) residence just when Sheila needed a vehicle. The subsequent car chase led to Li's death which has not yet been confirmed.
But will Mike risk imprisonment to protect the woman he foolishly loves?
B&B Spoilers – Brooke Logan Forrester Positioned Well
Ridge has returned to Brooke. It just so happened that they were at the Logan mansion when the Deputy Chief arrived.
Martin's character felt it best to talk with Ridge in person. That decision was a bit unusual. But the Forresters are a prominent family with a deep involvement with law enforcement in Los Angeles, California.
So, Brooke's positioning in that scene allowed her mind to be jarred. Recalling who Mike was led to the later meeting at the police station where he is grilled about a link to Sheila.
Bold And The Beautiful Spoilers – Meanwhile, John Finn Finnegan Is Trapped
John Finn Finnegan (Tanner Novlan) is alive. Mike is withholding multiple pieces of information about crimes Sheila committed and one that she did not, meaning Finn's murder.
No matter what Mike decides, he has to know that the police will be tailing him from this point forward. How will he be able to let Sheila know what has happened without leading them to her?
Of course, that could be the direction this story line takes, as Mike could limit the legal punishment he will face. Protecting Sheila at this point in the plot is not worth it, even if Mike holds his delusional dream of being part of her life in any meaningful way.
This site is a leading source for everything linked to The Bold and the Beautiful. Check back regularly for B&B spoilers and news!